Are crashing waves, wedding cake and long nights listening to the surf all part of what Venus has in store for you, post-proposal?
If February brought promises of weddings to come, you may now find yourself considering the destination for that major life event that comes after the proposal: namely, the honeymoon. Hawaii, with its long stretches of black and white sandy beaches, glowing volcanoes, primordial rainforests and epic waves, does much to attract the romantically-inclined to her shores. Hawaii's marketing-savvy tourist board was likely the first in the nation to court same-sex newly weds, and a variety of entrepreneurial businesses, such as the one-stop shop, EngaygedWeddings have budded as a result. Need help locating photographers, a venue, musicians, bachelorette party-planners, a cake-maker or florists for your event? There are resources for that. Hawaii was one of the states where same-sex partnerships, then marriages, were legal prior to the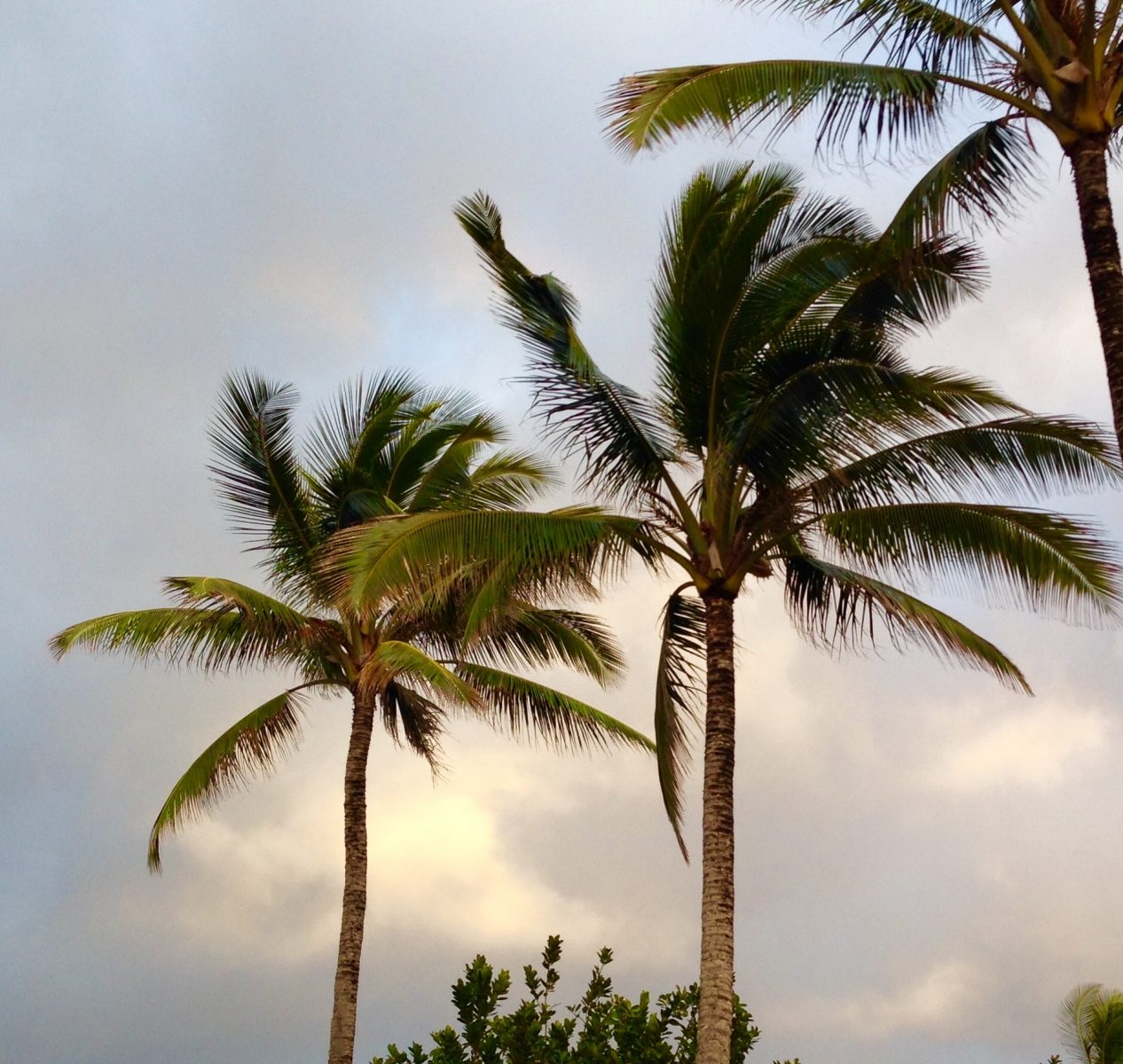 Supreme Court decision of 2015. This gay-friendly destination is well-versed in welcoming lesbian sweethearts.
Portland couple Meg and Steph, taking the plunge last year on Maui, feel the benefits of an off-the-mainland ceremony run deep. "We were engaged for two years before we got married, but about a year out we reexamined our priorities. As our families all lived on the opposite coast, we realised that having our wedding in Hawai'i would allow us to focus on what was important to us – not a roomful of guests – and we would be able to relax. Something unusual for our Type-A personalities!"
Whether you have the ceremony on the islands or simply fall for the distinctive honeymoon appeal of this iconic destination, each island delights with a unique personality. Kauai soars with unforgettable Waimea Canyon helicopter rides and wild rococo roosters. Oahu is famous for Waikiki nightlife and world-class surfing on the North Shore. Get back to the land with Maui's agri-tourism experiences at Surfing Goat Dairy, or take a dip in the Seven Sacred Pools at the end of the winding Road to Hana. Spend the night in a tree house on the Big Island, ride for an afternoon on horseback or watch the fiery lava flow to the sea aboard a pleasure cruise. Choose one of the lesser-known islands and four-wheel on Molokai or play 18 holes on Lanai. From Hawai'i DIY to planners that will work with you to have your cake and eat it too, honeymoon Aloha is a classic solution, as refreshing as a macadamia and coconut shave ice for two.
Need exotic ideas for your Registry? Consider these:
* Maui
Sunrise Bike Ride from Haleakala
* Kauai
Helicopter Ride
* Oahu
North Shore Surf School
* Big Island
Up Country Horseback Rides
(P.S.: Couples' Yoga, Massage and Romantic Photo shoots are available, as are ziplines, kayaking and tree-climbing. Congratulations – the fun has just begun!)
---
You can read more about Lula and her Portland-based mystery series here