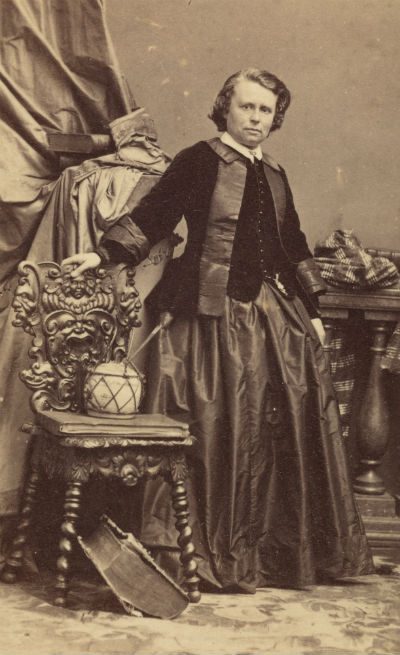 Oscar Wilde Tours offers LGBT New Yorkers the inside dope on the Big Apple.
Most people know that New York is arguably the world's most-gay friendly metropolis, and queers from all over the country flock here to march in the Pride parade, visit the Stonewall Hotel, and to get their Carrie Bradshaw on. But did you know that there are a thousand gay stories to tell about the Big Apple, and many queer nooks and crannies to explore?
From the sidewalks of the West Village to the priceless art objects in the Metropolitan Museum of Art. Oscar Wilde Tours, personally recommended by Stephen Fry (and winner of the 2016 Travvy Award for best LGBT tour operator), are your opportunity to tread in the footsteps of your queer forbears, and learn of the lavender leanings beneath every brushstroke of world famous art.
I recently took the tour of the Metropolitan Museum, and was amazed to find many sculptures, ceramics, canvases and photographs that had gay tales to tell. While art and its history have been very male-centric, and the tour is admittedly of special interest to gay men, lesbians are not left out.
Conducted by Professor Andrew Lear, who might be Ian McKellen's little brother, the tour was fun, gossipy, and had something for the girls.
The Met's collection of Greek and Roman art is a delight for anyone with a sense of history and aesthetics. I loved learning about the true function of the Greek statues of unclothed, beautiful boys or Kouroi (an erotic cult object—and interesting, if alarming to the modern soul, to learn that the practice of pederasty, or the sexual grooming of young males, was actually a way to keep women 'safe,' and the bloodline pure).
And Lear ponders the influence of Sappho and the extent of same-sex female relations in ancient Greece (lesbianism was indeed a practice, and "nobody cared because it didn't impact the bloodline of the family.")
The portrait of Gertrude Stein, painted in 1905 by Picasso, which hangs in the Met, expresses the painter's admiration for the famous author. Lear notes that Picasso slimmed the voluminous Stein down a little bit for the study.
But why? It's likely that Picasso was not "Photoshopping" her; rather it was his way of giving her the masculinity (read: lesbianism) she wished to express. Which is why he also depicts her leaning forward, powerfully, notes Lear—a pose unusual for women in portraits at that time.
But the lesbian triumph of the tour is a large painting by the French artist Rosa Bonheur, who was the most famous realist painter and 'animalier' of her day. "The Horse Fair" is an epic canvas which includes a sly self-portrait: Bonheur has included herself, dressed as a man and riding a horse, even though women were forbidden to wear male attire at the time, and were unlikely to be admitted to the horse markets.
"She was one of Queen Victoria's favorite painters," says Lear, his eyes sparkling with irony—for it was that regal personage who refused to believe lesbians existed! "Bonheur lived in a castle with her girlfriend and was buried in Pere Lachaise cemetery in Paris," says Lear. "With both her girlfriend and her ex-partner."
And that, ladies, is why you must take an Oscar Wilde Tour: art history sometimes does have a happy ending for lesbians, and you never know what lesbian tidbit you might learn.
NEW TOUR ADDED: "SHADY LADIES"
In 2016, Oscar Wilde Tours is also launching a new tour of the Met with lots of interest for women. "Shady Ladies of the Metropolitan" will cover the courtesans and mistresses whose portraits fill the Met (and other museums). After all, you don't think those dishy nudes were art patrons' wives, do you?
High-class sex-workers were an important theme in art from ancient Greece on, and the Met has many wonderful examples, such as Titian's "Venus and the Lute Player" or Boucher's "Vénus à la Toilette"—made for Louis XV's famous lover, Mme. De Pompadour, and clearly a reference to her, as she starred in a play of the same name.
These women are fun to learn about, but they are also interesting to think about in modern terms: they were an oppressed group of women, but at the same time, they were often also the most educated and powerful women of their day….