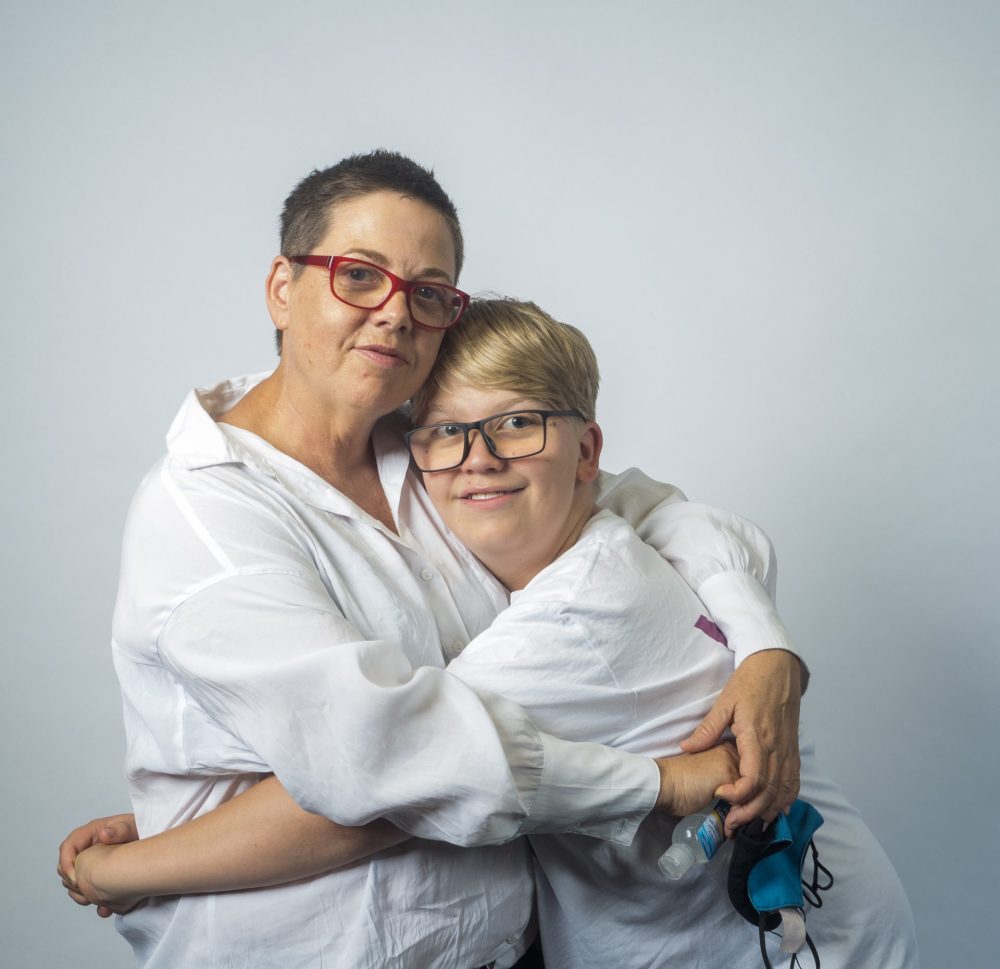 Kylie Gwynne, Co-chair of Rainbow Families and her teenage son Sammy celebrate Mardi Gras while staying COVID safe.
Sammy and Kylie had their third vaccine dose and are ready to start celebrating Mardi Gras 2022 with Rainbow Families.
Rainbow Families is the peak organisation supporting LGBTQ+ parents and their children, providing resources, research, education and information to address discrimination and disadvantage, raise awareness, and promote acceptance for LGBTQ+ families.
All family events over the past couple of years and for 2022 have been/ are COVID safe.
Sammy has been able to participate in the Youth Advisory Committee face to face and online and is looking forward to more COVID safe activities in 2022.
"We wear our masks everywhere and keep them on indoors and whenever we can't socially distance outside. We do this to protect ourselves, our family and friends, and the community. " says Kylie
Staying home is number one if either Sammy or Kylie feel unwell. COVID testing, no contact, online shopping and food delivery services are today's way of life to manage the risk for themselves and the community.
Rainbow Families has adapted well to COVID by providing many of the key services online including Podcasts, and various online programs, such as the parenting teens course, Antenatal Class – February and the Making Rainbow Families Seminar.
The Seminar provides LGBTQ+ community members that are considering how to have children with information on all the options available to them so they can make decisions and take steps forward on their parenting journey
But this is not all. Other COVID safe events planned for 2022 are: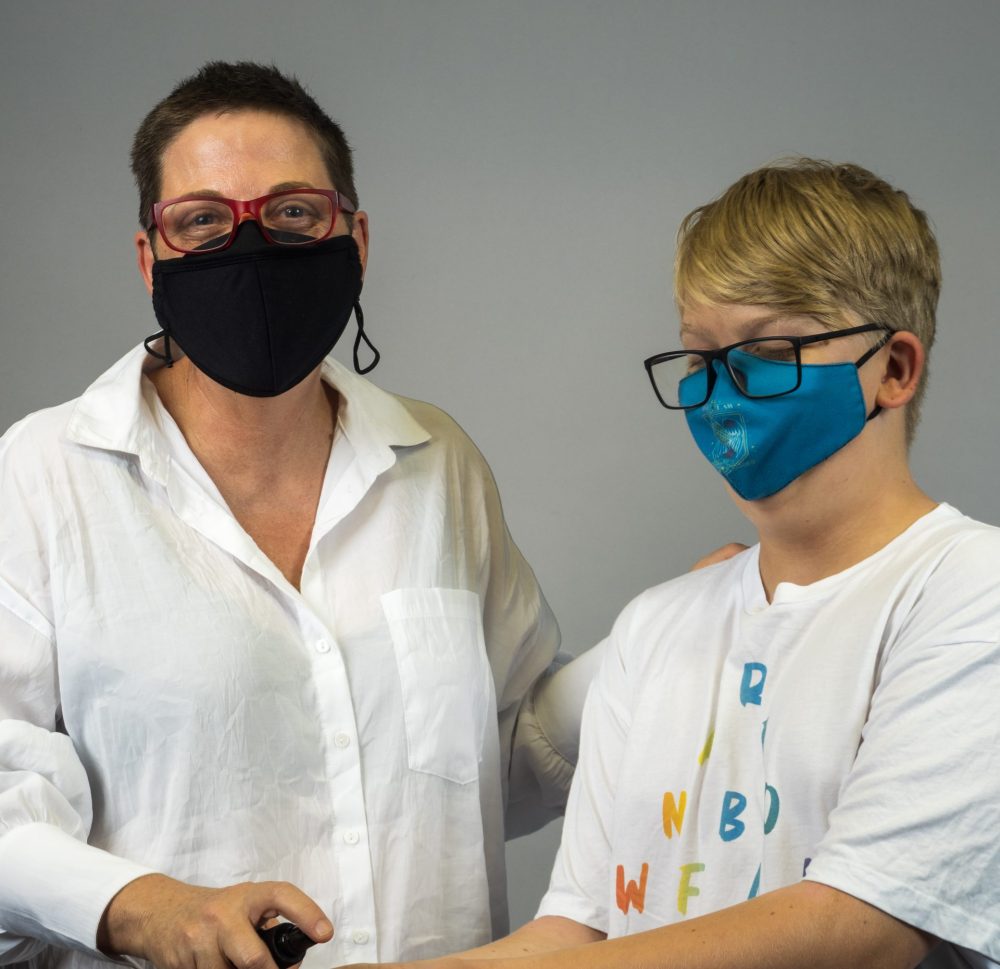 Kylie and Sammy are excited to be joining Rainbow Families in some of the Mardi Gras key events, such as Fairday and the Parade.
"We are looking forward to marching with Rainbow Families in the Mardi Gras parade at the SCG. Sammy and I will be wearing our masks throughout the event. We will also get tested before Mardi Gras so we are confident we're not potentially harming anyone else. And we can't wait for Fair Day – it is our favourite event on the Mardi Gras calendar (after the Parade of course!). We will hang out at the Rainbow Families booth and can't wait to catch up with friends in real life. We will test before going to Fair Day and will have our masks on while we are there."
Kylie hopes that LGBTQ+ families across Australia are careful about managing their own risk of getting COVID by taking as many reasonable precautions as possible whilst still enjoying Mardi Gras. "We worry about people with underlying medical conditions and want to help ensure everyone can participate in Mardi Gras safely."