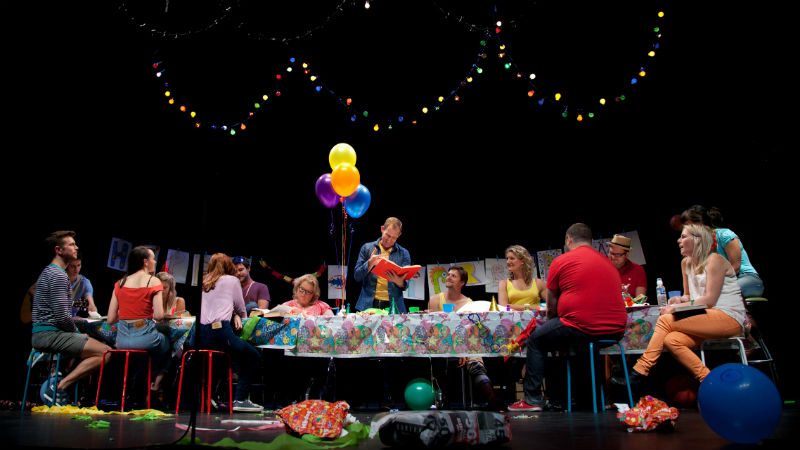 The performance is based on true stories from families with same-sex parents and will show at the queer MELT festival in Brisbane.
Brisbane Powerhouse has confirmed 17 of Brisbane's best-known faces as the cast for the hotly political show Gaybies at MELT: A Celebration of Queer Arts and Culture in February.
Written by Dean Bryant and directed by Kris Stewart (Brisbane Powerhouse Artistic Director), the powerhouse cast includes Brisbane Festival Artistic Director David Berthold, Labor candidate for Brisbane Pat O'Neil and Brisbane theatre maker Margie Brown Ash.
According to Bryant, "Gaybies is the perfect answer to anyone who has ever asked, "But what about the children?" The script is drawn straight from interviews with people aged four to forty who have grown up with same-sex parents, surrogate mums and donor dads.
Kris Stewart chose his cast very carefully. "I wanted each person on stage to represent multiple layers. On one level, they're giving voice to a child from an LGBTIQ family, and on another, they're a politician, an actor, and Artistic Director… We're creating powerful theatre during a time in history where this is still a hot topic in Australia."
Gaybies was originally developed by Melbourne Theatre Company and received a standing ovation on opening night when it premiered in 2013.
More Information:
When: Wednesday 3 February – Saturday 16 February 2016
Where: Visy Theatre, Brisbane Powerhouse
Tickets: $19 (preview), $39 (adult), $34 (concession)
Tickets and Information here