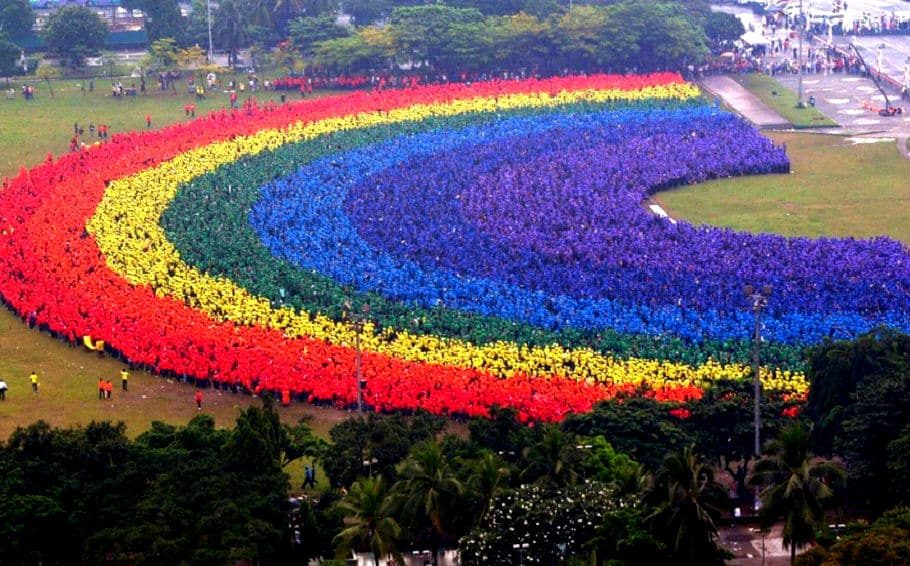 Mardi Gras is coming to UNSW with students, staff, alumni and the community to join together on 26 February at 11am to form a human rainbow along the University Mall walkway.
The Human Rainbow is a symbol of UNSW's solidarity with the LGBTIQ+ community on campus and across the world.
Each Faculty and Division across the University has been assigned to a specific colour to ensure full spectrum of colours is represented.
The event marks the beginning of a series of activities being held across the UNSW campus to celebrate Mardi Gras.
The LGBTIQ+ community continues to experience high rates of discrimination and UNSW has recognised Mardi Gras as an important time to empower and celebrate this community.
While Australia said yes to marriage equality, there is still a long way to go to ensure equality across all communities. With the Government's impending Religious Freedom Act now is the time to step beyond diversity and create an inclusive community.
A photograph will be taken from above to capture the historic moment and glitter-filled celebratory activities will be held after the event.
Deputy Vice Chancellor Division Equity, Diversity and Inclusion Professor Eileen Baldry is delighted that the entire UNSW community is coming together to create this historic event.
"Mardi Gras is a wonderful time to celebrate our LGBTIQ+ community at UNSW," she said.

"Creating a Human Rainbow is an exciting way to value the diversity in our community and show support for our LGBTIQ+ students and staff."
Other events taking place across the University for Mardi Gras include a queer film screening, a Queer Formal, an evening with 500 queer scientists and a student-built interactive installation.
The Human Rainbow and UNSW's Mardi Gras event program have been created in line with the 2020 theme #WhatMatters – an opportunity to focus on what matters right now for LGBTIQ+ people.