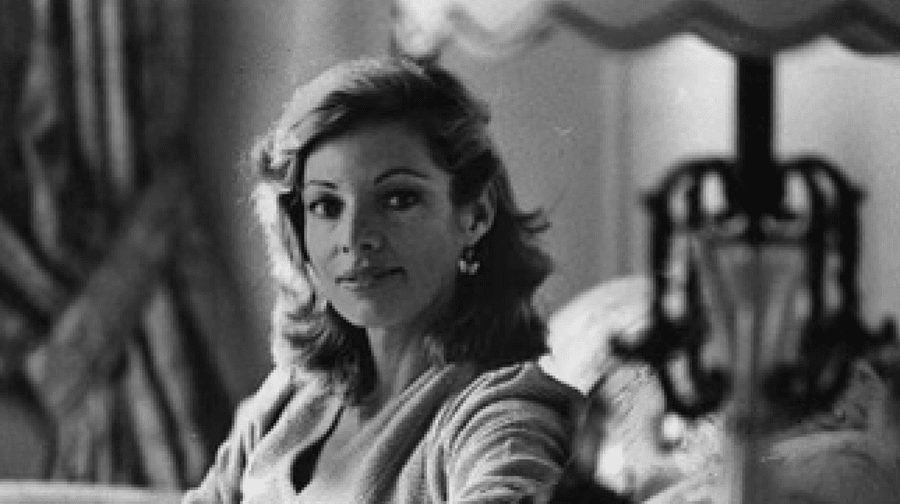 American Arts, Film & TV Academy's (AAFTA) Carmen Duncan Scholarship is back and searching for the next Australian stars. Applications are open now.
Jessica Orcsik, CEO and Academy Director of American Arts, Film & TV Academy, has opened the 2022 Carmen Duncan Scholarship.
Named after the late Australian actress and activist, the initiative offers a path to the U.S. market for acting talent via targeted packages worth more than USD$25,000.
These prizes include online and in-person training on various aspects of the industry, and the winner will also get help with visas and immigration services.
Scholarship director and niece of Duncan, Jessica shared, "Carmen was always about following your heart and not letting people deter you from what your big dreams are!
I see a lot of talent in Australia, and it needs to be nurtured throughout the process. We want to help Australians reach their fullest potential as actors and I'm so excited to open the scholarship up again. My aunt was a trailblazer for Australian women, and her legacy continues to live on in this scholarship."
Jessica is calling for diversity and people of all ages for the adult section, "with current trends in Australia and around the world, this year, it's more important than ever to have a voice for women in the industry.
Through my aunt's name, I hope to establish a movement for change for women in the entertainment industry in Australia regarding equality, race, inclusion, ageism, and sexism. Both behind the scenes and in front of the camera," she stated.
Emerging and aspiring actors looking to launch their careers into the next phase are being encouraged to apply for this year's AAFTA Carmen Duncan Scholarship.
It will be the third year the scholarship has run, with Chloe Guy and Travis Jeffrey announced as last year's youth and adult winners.
Last year's youth winner, Chloe Guy, is currently busy on-set in Mexico, where she is filming her first major U.S feature role, God Is a Bullet, directed by Nick Cassavetes.
"The Carmen Duncan Scholarship was incredibly uplifting and provided so many opportunities in an encouraging and supportive environment. AAFTA taught me to trust my instincts and recognise that authenticity, originality, and being true to yourself are vital in the industry. I am beyond thrilled I was selected, and I am so excited for the opportunities ahead," shared Chloe Guy.
Actors need to apply online, pay the donation, and once their application is accepted, they will receive instructions on how to send in their self-tape. The first self-tape needs to represent who they are as an artist and their brand.
The selection process comprises three rounds, and from the first round of self-tapes, it will be narrowed down to a group of 20 youth (ages 12-18) and 20 adults. This group will go to the next round and will be sent a U.S. self-tape audition and asked to send follow-up tapes as part of the call-back round.
They will also be invited to a zoom interview for which some of the Australian judging panel will be present. From this round, it will be narrowed down to ten youth and ten adults. In the third round, they will be asked to re-tape the call-back scene with specific feedback offered to the actors from their previous auditions. A panel of U.S. judges will then select their winner from the finalists.
Proceeds from this year's $30 entry fee will be donated to the Australian Gynaecological Cancer Foundation.
"Carmen fought and survived breast cancer, colon cancer, and thyroid cancer, only to succumb to gynaecological cancer in February 2019 at age 76. I wanted to raise awareness about this disease because it is a rare cancer, and there hasn't been enough research on it yet," she shared.
"This scholarship continues its mission in providing a launchpad for Australian actors into the U.S. Market while also creating awareness around Gynaecological cancer and raising money for research."
This is a once-in-a-lifetime opportunity for two Australian actors to take their careers to Hollywood. Verbal and written feedback will be offered to all the actors about their performance through each of their rounds.
To apply for the Carmen Duncan Scholarship: https://mailchi.mp/20ac65a10176/application-form
Carmen Joan Duncan (7 July 1942 – 3 February 2019) was an Australian actress and activist with a career that spanned over 50 years. She was nominated for the AFI Award for Best Actress for the 1980 film Harlequin. She relocated to the United States to portray Iris Carrington Wheeler on the daytime soap opera Another World in the eighties. To be honoured not only with nominations for the Soap Opera Awards but especially with her Emmy nomination during this time was unheard of. This created a leap forward for Australians in film and television and led the way for some of the big names we hear about today.
Carmen fought and survived breast cancer, colon cancer, and thyroid cancer, only to succumb to gynaecological cancer in February 2019 at age 76. She was a trailblazer for Australian women both in the industry and through the recent fellowships made in her name. Through her name, we continue the important mission of providing launchpads for Australians in the U.S. market while also creating awareness around women in the industry and gynaecological cancer.
Watch/ Listen to 'Queer Conversation' where we meet with Jessica Orcsik and Emmanuelle, the winner of the 2021 Scholarship