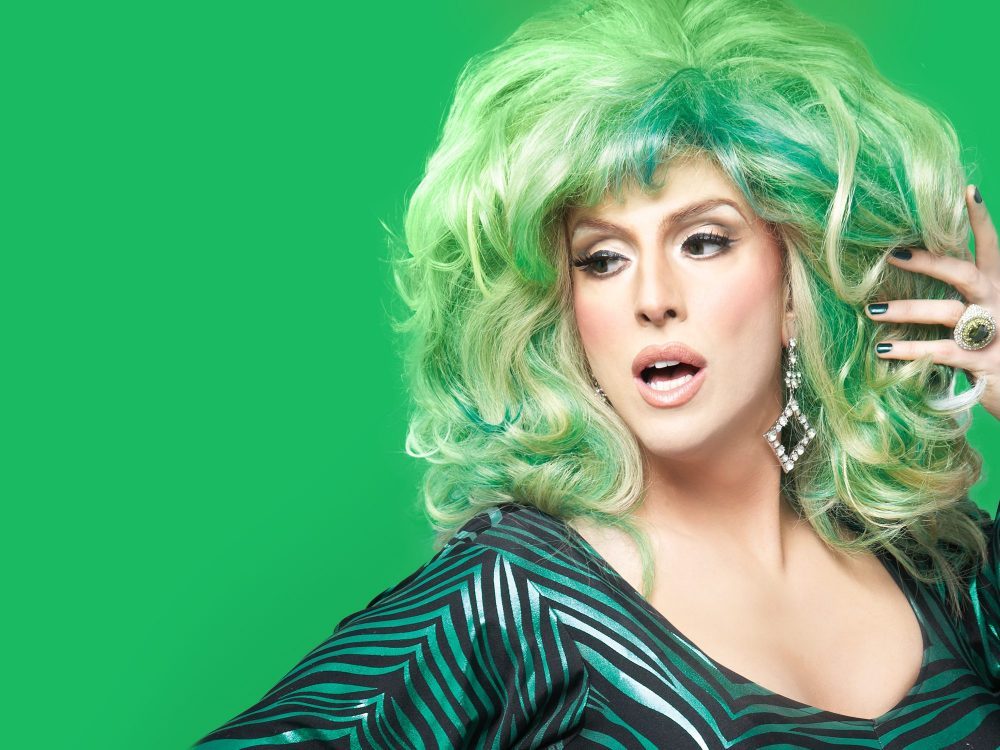 Out Leadership, the oldest and largest coalition of global companies working to advance LGBT+ equality in the world, announced the release of the full calendar of events that make up PROUDLY|RESILIENT, the first-ever month-long, global Pride celebration, with 70+ speakers and 45+ events across the month.
Each event is dedicated to supporting one of more than 20 LGBTQ+ non-profit organizations in the US and around the world, through its content and audience reach.
Programs include diverse LGBTQ pioneers, thought leaders, CEO's & Business leaders and advocates from around the world
Out Leadership Founder & CEO, Todd Sears said, "This year, the 50th anniversary of the first Pride parade and celebrations, should have been another historic year following Stonewall 50. Instead, hundreds of Pride events around the world were canceled due to the COVID-19 pandemic, and so many of the nonprofits who Out Leadership has supported the past 10 years are in dire straights. Through Proudly Resilient, Out Leadership is leveraging the global platform and convening power we've built around the world to help our community come together – virtually – to celebrate our resilience and rich history, protect the progress we've made, and most importantly to educate and inspire leaders to continue the global fight towards full equality."
For the first time in their 10-year history, and to mark the 50th anniversary of the first Pride events, Out Leadership is making their event programming completely free and open to the public. Ordinarily access to Out Leadership events in the US, Europe, Asia and Australia is by invitation-only for leaders and clients of their 82 member firms.
Out Leadership's Chris Frederick, Managing Director of Global Events and former Executive Director of New York Pride, who organized the history-making WorldPride/Stonewall 50 events in New York City in 2019, said, "We knew Pride this year was going to be different.
we had no idea just how different it would be, particularly following 2019. Creating Proudly Resilient, a unique month-long series of events gave us an opportunity to work with our deep bench of CEOs, leaders and advocates as well as with non-profit and community partners to support and amplify their work at this unprecedented and challenging time.
We look forward to having LGBTQ+ community and our allies join us in these diverse conversations of the opportunities and challenges we face in our workplaces and communities, and how we can work together to continue to advance LGBTQ+ equality."
PROUDLY|RESILIENT by Out Leadership includes conversations with LGBT+ pioneers and thought-leaders including:
Jason Collins, Former NBA Player, Nancy Lieberman, Former WNBA Player. Billy Bean, Former MLB Player, Greg Louganis, Olympian & LGBT Activist, Jerry Mitchell, Award-Winning Broadway Choreographer/Producer, Rev. Stan J. Sloan, Executive Director, Family Equality Center, Amit Paley, CEO, The Trevor Project, Rob Smith, Founder, The Phluid Project, Peter Staley, Co-Founder, The PrEP4All Collaboration, David Mixner, Civil Rights Activist and Author, Jim Obergefell, Civil Rights Activist, Plaintiff in Obergefell v. Hodges, Rufus Gifford, Former Ambassador to Denmark, Hedda Lettuce, Drag Artist, Kate Kendall, former Executive Director, National Center for Lesbian Rights, Nadine Smith, Executive Director, Equality Florida, Marti Cummings, Drag Artist, Jocelyn Samuels, Executive Director, Williams Institute, Dawn Hough, Director, ACON's Pride Inclusion Programs, Australia, Tamara Adrián, Lawmaker in the National Assembly of Venezuela, Anna Brown, CEO Equality Australia, Evan Wolfson, Founder, Freedom to Marry, Alberto de Belaunde, Member of Parliament, Peru.
LGBT non-profit organizations from across the globe have partnered with Out Leadership to help make PROUDLY|RESILIENT a success.
These include:
United States: Lambda Legal, Ali Forney Center (Harlem NYC), Start Out, Out & Equal, National Center for Lesbian Rights (NCLR), Freedom for All Americans Education Fund, Gender and Family Project, Trevor Project, Family Equality Council, Broadway Cares/Equity Fights Aids, PFLAG and the NYC LGBT Center The Williams Institute, Athlete Ally, GMHC (End Aids, Live Life),
Europe: Stonewall UK, Human Dignity Trust,
Asia: Community Business, Being LGBTI in Asia
Australia: Pride in Diversity
"This is no time to slow down. In the face of crisis and uncertainty, we won't stop highlighting the innovation, compassion, and resilience inherent in the global LGBT+ equality movement." said Todd Sears, CEO & Founder, Out Leadership. "I hope you join us this June, and that our programming inspires you to join global movement Out Leadership has created. We welcome any organizations who wish to support our work and this platform to join us, as well as encourage any organization who wishes to include their Pride events in the platform to reach out."