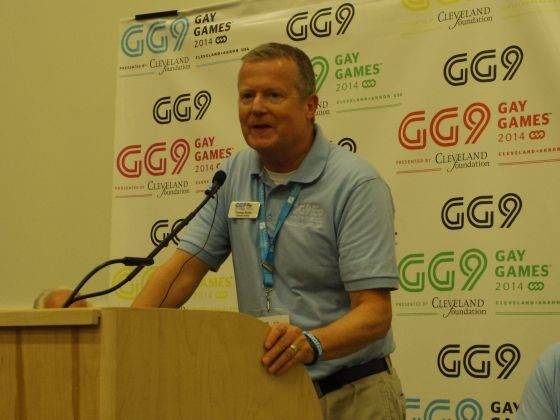 The program will cover registration, transportation, housing costs for qualified participants in need
The 2014 Gay Games, presented by the Cleveland Foundation, is proud to announce it will offer a limited number of participation scholarships to qualified individuals living in the United States. Scholarships will be provided for:
General registration fees for 9-16 August 2014 Gay Games
Transportation to and from host cities Cleveland+Akron
Housing
Registration fee for one (1) sport or cultural event
The scholarship program is based on financial need, allowing those who normally would not be able to attend the Gay Games to come to Cleveland+Akron next August. The estimated value of each scholarship is between $750 and $1,350.
Applicants must be 18 years old by 9 August 2014 to be eligible. The deadline to apply is 15 February 2014. Those awarded scholarships will be notified by 1 April 2014, and they will need to complete the full participant application on the 2014 Gay Games website within two weeks of acceptance. Those who are not selected to receive a scholarship also will be contacted by 2014 Gay Games representatives.
The Federation of Gay Games, which is the sanctioning body of the Gay Games, has its own participation scholarship program for participants outside the United States. It is reviewing applications now and plans to announce the recipients in early 2014.
Tom Nobbe, executive director of the 2014 Gay Games presented by the Cleveland Foundation: "The Gay Games are open to everyone at least 18 years of age, and we want to make the Games accessible to everyone, too. With these scholarships, we are excited to open doors for those who might not otherwise be able to join our celebration of Participation, Inclusion and Personal Best™."