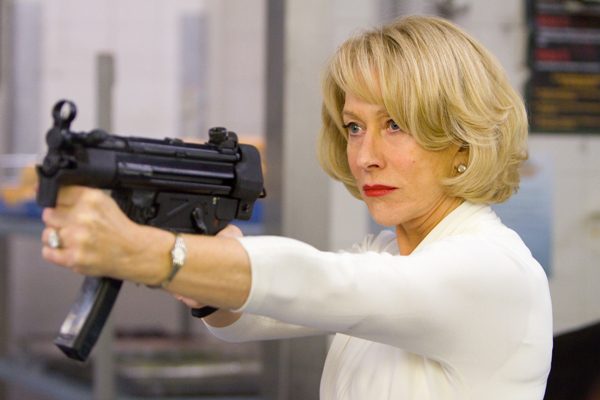 Helen Mirren is at the trigger in Red and the shell casings fly like uncovered popcorn. Her hit-woman character joins a pack of smooth old-dog CIA operatives, played by Bruce Willis, Morgan Freeman and John Malkovich.
It was fun watching Mirren cock weapons with confidence, step from elegant heels into sturdy boots, and eagerly enter a kick-ass fray.
Her classy killer reminded me of a panel discussion that I heard at the recent Butch Voices conference in West Hollywood.
Talking about Butch in the Movies was writer-director Kimberly Peirce (Boys Don't Cry; Stop-Loss); JD Disalvatore (A Marine Story); Michelle Ehlen (Butch Jamie), and SheWire's Tracy Gilchrist.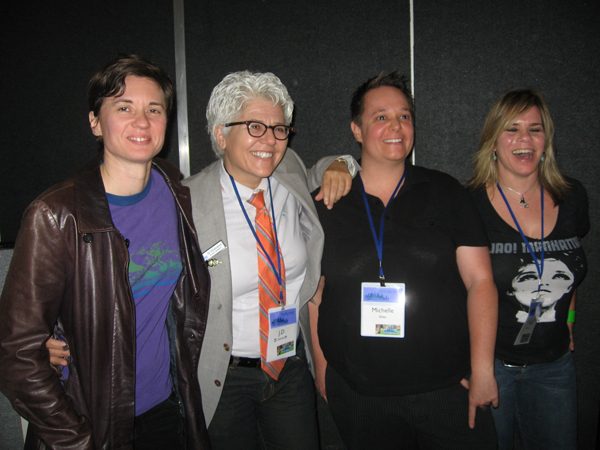 You might be thinking: "There are butches in the movies?"
I'm not an expert on butch culture, but I know of almost no true butch images on film. Maybe a character's behaviour is butch but the look rarely is, if ever. TV is only slightly better because television's idea of butch is often wearing lipstick and designer low-rise jeans.
Jeanne Cordova, a long-time Los Angeles activist and chairperson of Butch Voices, said that holding the conference in Los Angeles, "home of the lipstick lesbian," was "a rebellious act of butch reclamation."
The subtle gestures or comments that filmmaker panel members saw as butch seemed unintentional so to me. But don't we all grasp at what we can identify with, regardless of the character's intention?
Panel moderator Disalvatore, looking dapper in suit and tie, recalled trying to catch her breath to Barbra Streisand as Yentl. While Yentl is a woman pretending to be a man for the sake of studying the Torah, it's the image of Yentl in a "relationship" with the beautiful Amy Irving that took her breath away. Similarly, Peirce and Gilchrist both felt the heat between Dorothy (Dustin Hoffman in drag) and Jessica Lange in Tootsie, and found validation in the intimacy between these "women."
After the conference, I spoke with Peirce about a screenplay she's written that may finally put a big butch on the big screen.
"I would almost say it's a butch romantic comedy… it's a Romeo and Juliet story with a gender twist," she says of the project.
So what is the definition of butch?
Peirce believes it's, "a female-bodied person who either portrays masculinity or feels masculine, is attracted sexually to the feminine, generally."
"I've always wanted, after Boys Don't Cry, to be able to take a character like Brandon and see what it would be like if he made it to the city, if he lived," said Peirce. (Brandon Teena was a real-life transgender brutally raped and murdered when his double life was discovered).
While a butch Romeo doesn't sound like a character that Hollywood is going to wrap its arms around, it's already showing Peirce's story some love.
"As I said before, the movie business and TV business are businesses, right? They're in the business of selling stories. So if we can make a story that's exciting and attracts people and has an audience, then it will sell."
And Peirce, a proud butch, maybe just the right dude for the job.