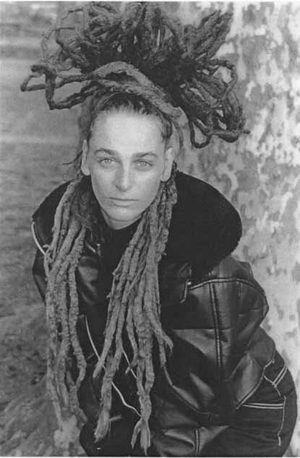 The Founding member of the reggae punk band lost her battle with cancer.
On October 20, 2010, Ari Up, the frontwoman of The Slits, died at 48 after a battle with cancer.
Ari Up is best known for rocking out in the 1970s and has been credited for setting the stage for the Riot Grrrl movement. Up joined forces with her friend Palmolive in England in 1978 and formed the Slits, one of the first punk rock all-female bands.
The band released two albums, one in 1979 and another in 1981. The band disbanded after the second album and Up went solo before reforming the Slits in 2005.
Up was a performer who embodied the spirit of punk and helped to redefine how women should behave on stage. With her erratic nature, hair pulling and unbridled sexuality she helped to pave the way for women performers pushing the boundaries of a music industry less encouraging of confrontational, tough women.
We're going to miss her.