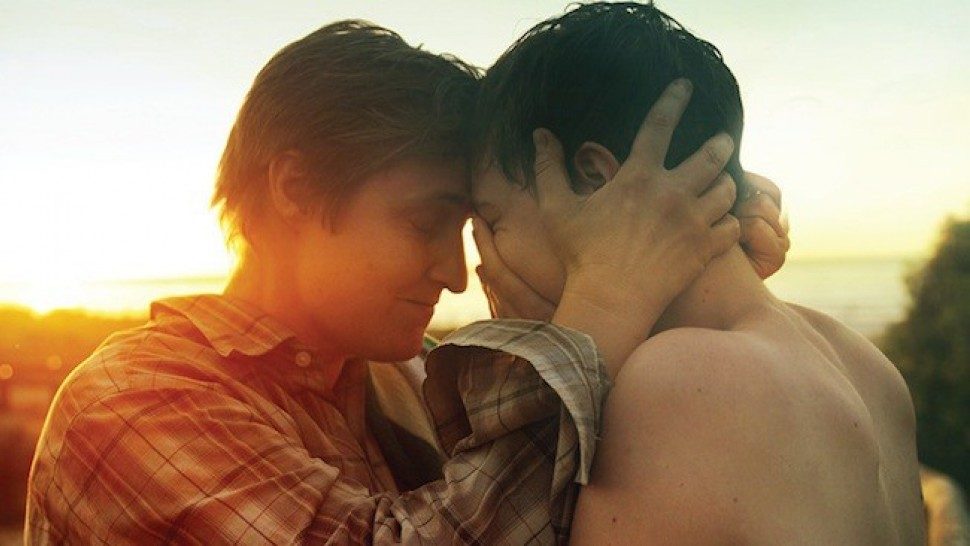 Unique for its unconventional shooting schedule '52 Tuesdays' was filmed in Adelaide over the course of a year – once a week only, and only ever on a Tuesday.
Do you know those films that stay with you once you've left the cinema, and follow you around all the next day?
The ones that invade your thoughts while you're driving or doing the dishes and you suddenly realize your mind is replaying scenes or snippets of dialogue. Well, the astonishing debut feature 52 Tuesdays from Australian director Sophie Hyde and screenwriter Matthew Cormack is undoubtedly one of those films.
Unique for its unconventional shooting schedule 52 Tuesdays was filmed in Adelaide over the course of a year – once a week only, and only ever on a Tuesday.
This strict structure the filmmakers put in place also saw that the actors (all non-professional and majority cast through an open casting call on Facebook!) were only given their scripts a week in advance.
Whatever happened when filming on a Tuesday, mishap or not, the following Tuesday had to be sequential – there were no re-dos. The filmmakers set this structure before they decided on an idea for the story. So what kind of story would fit well with such a structure?
Enter the character of 16-year-old Billie (Tilda Cobham-Hervey) who, whilst navigating her way through the usual angst of teenage life and the discovery of her own sexuality is confronted by her mother's (Del Herbert-Jane) plans for gender transition.
To assist the transition of Jane to James, Billie is asked to move in with her father (Beau Travis Williams) and give her mother the space and time she needs to transform her identity (with the added help of "T" injections, counselling and a mail-ordered phallus). The mother and daughter's time together becomes limited to once a week, always on a Tuesday evening and only for six hours.
Although reluctant, Billie initially goes along with these new rules for family life. But in trying to accept her mother's new identity and at the same time discover her own true version of self, tension inevitably begins to mount.
Having collected both the 'World Cinema Dramatic Best Director Award at Sundance and the 'Crystal Bear' at the Berlin Film Festival, the film's success is in no doubt largely indebted to the remarkable talents of the cast.
Newcomer Tilda Cobham-Hervey is quite clearly destined for big things. Having not acted professionally before (hard to believe as the lens just loves her!), Cobham-Hervey brings an extraordinary authenticity and naturalness to the character of Billie. Similarly, Del Herbert-Jane, also new to the screen (having originally been assigned to the film as a Gender Diversity Consultant and then cast as Jane/James) gives an equally natural, honest and heartfelt performance.
52 Tuesdays have been released nationally and is truly a pleasure to watch and a breath of fresh air. Go see this film. Tell your friends and tell your friends to tell their friends, because a film like this ought to continue to garner the respect and success it so clearly deserves.