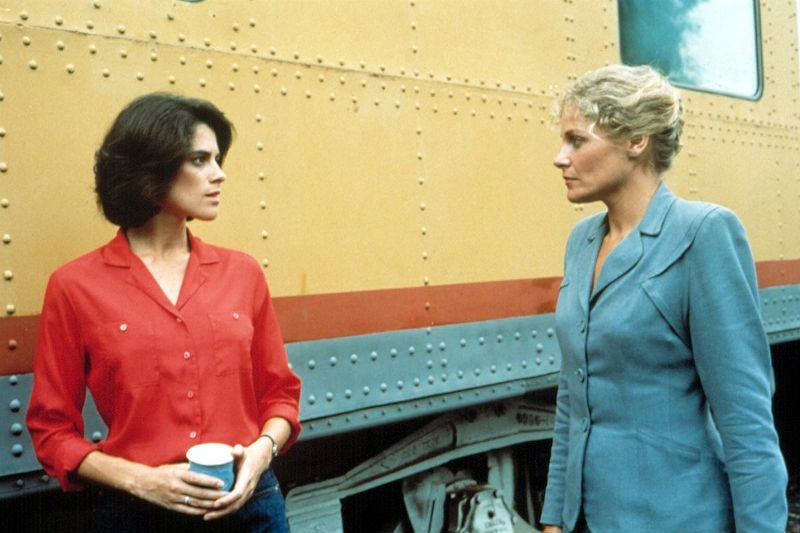 The most romantic classic  lesbian films
1. Hannah Free
Called the "lesbian Brokeback Mountain" by Home Media Magazine stars Sharon Gless (Queer as Folk, Cagney & Lacey) in a tremendous performance, Hannah Free is a film about the lifelong love affair between an independent spirit and the woman she calls home.
The story follows Hannah and Rachel, who grow up in the same Midwest town.
Over time Hannah becomes an adventurous, unapologetic lesbian and Rachel a strong but reserved homemaker.
Weaving between past and present, Hannah Free reveals how the women maintain their love affair despite a marriage, a world war, infidelity and family denial.
2. The Gymnast
Dreya Weber and Addie Yungmee star in this beautifully portrayed romance of two aerialists who find themselves when they find each other.
One of the most highly awarded lesbian film of all time—with 17 Best film prizes, plus awards for acting, screenplay and more!
The Gymnast stars Dreya Weber—watch for her in A Marine Story 
3. When Night is falling 

College professor Camille (Pascale Bussières) has a chance encounter with a beautiful young female circus performer (Rachael Crawford) that transforms Camille's predictable life into an electrifyingly erotic adventure.
The best-selling lesbian movie returns with hot extra featurette: "Anatomy of a Love Scene" including never before seen additional footage in this handsome two-disc collector's edition!
Desert Hearts ranks as the all-time classic lesbian favorite romantic film and also stands as the highest grossing lesbian-made lesbian feature of all time (drawing $2.4 million at the box office).
The movie tells the story of Vivian Bell (Helen Shaver), a repressed English professor who goes to Reno for a quickie divorce.
While in Reno she meets Cay Rivers (Patricia Charbonneau), a beautiful young casino worker. It's not long before Vivian finds her friendship moving into unexpected passion.
5. Girl Play

Cast as the stars of a lesbian love story, sexy leading ladies Robin Greenspan and Lacie Harmon try to resist falling in love with each other. But rehearsals just get steamier as unfulfilled desires rage in this hot and hilarious romantic comedy!
Robin Greenspan and Lacie Harmon shared the Best Actress award at the 2004 edition of Outfest
The film also won the festival's Outstanding Lesbian Narrative Feature award. The Hollywood Reporter said of the film, "Robin Greenspan and Lacie Harmon are exceedingly likeable, smart and funny performers."
PlanetOut.com calls Girl Play, "One of the funniest and most poignant lesbian films to come along in years."
6. Loving Annabelle

Rising heart throb Erin Kelly stars as Annabelle, a precocious senator's daughter who falls in love with her teacher Simone (the gorgeous Diane Gaidry) at a stodgy Catholic girls boarding school.
Inspired by the classic lesbian drama Maedchen in Uniform, out writer-director Katherine Brooks unveils this passionate tale of forbidden love with intelligence, wit and sensitivity.
Loving Annabelle explores the complexity and controversy of love and struggle between two women who have every reason to deny their feelings.
Blind to the world around them, the two journey into a love affair destined to change their lives forever.