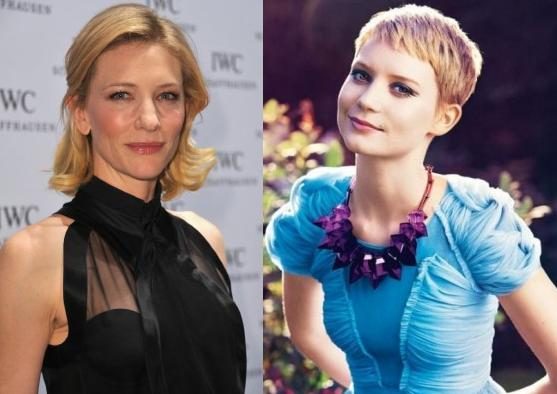 Cate Blanchett and Mia Wasikowska are set to play lesbian lovers in the new movie, Carol
Vampires take note, lesbians are the new hot ticket in Tinseltown according to film expert at the Canberra Times Simon Weaving.
Weaving made his prediction after hearing the announcement that homegrown actresses Cate Blanchett and Mia Wasikowska will be playing same-sex lovers in a new film, Carol, a book adaptation of the highly popular The Price of Salt by Patricia Highsmith.
Weaving states that same-sex themes and relationships will be getting more and more popular within mainstream films coming out of Hollywood.
"When a theme becomes popular it's likely that Hollywood picks up on it and runs with it. Just like the spate of films that focused on the AIDS virus back in the 1990s and the more recent movies about zombies and vampires," the film expert said.
The film itself involves Wasikowska playing a New York sales assistant who falls head over heels in love with an older woman who has just come out of a divorce (Blanchett) Together they head out on a road-tripping journey through the USA.
Wasikowska has already featured in a number of same-sex themed films including The Kids Are All Right and Albert Nobbs where she played Glen Close's love interest.
This is sure to be an interesting role for the two as Wasikowska has been compared to a young Blanchett on many occasions