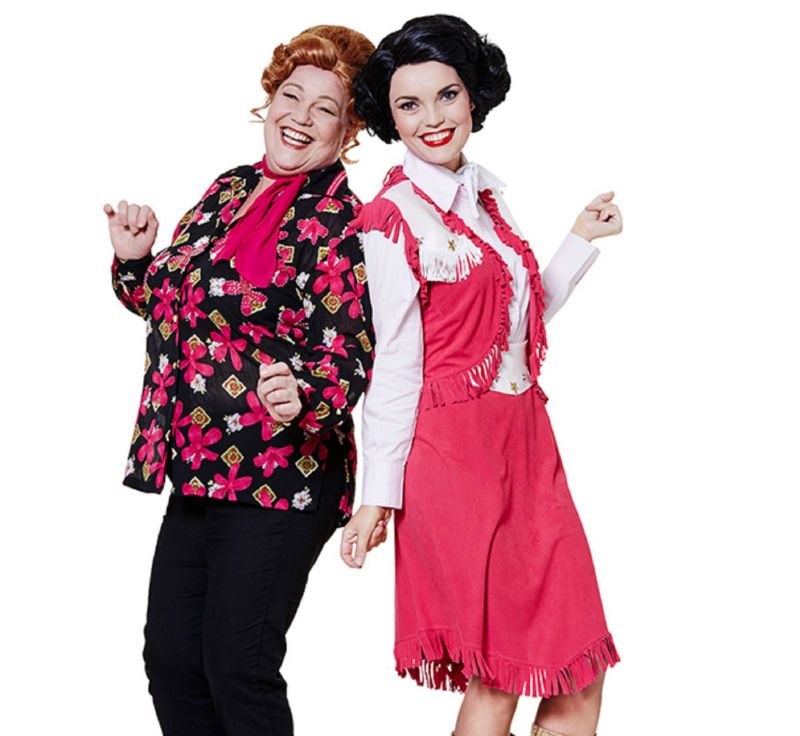 See award-winning country music sensation Courtney Conway on the Gold Coast.
Always…Patsy Cline is much more than a tribute to the legendary country singer. It is based on the true story of Cline's long-term friendship with fan Louise Seger.
The two women met when Seger befriended the star in a Texas honky-tonk in 1961, and they corresponded until Cline's tragic death.
The show's title was inspired by Cline's letters to Seger, which were always signed 'Love ALWAYS…Patsy Cline."
Award-winning country music artist Courtney Conway takes on the role of Patsy. She says, "I'm so excited to be playing one of my idols. Patsy had so many beautiful, classic songs, which are really showcased in this wonderful show."
Courtney spent significant time researching Patsy, even travelling to Nashville, Tennessee, in preparation for the role. There, she visited the Ryman Auditorium, formerly known as the Grand Ole Opry, where Patsy performed from 1960 until she passed away at the age of 30.
"Patsy was quite the character," says Courtney. "She was very funny. I've gone through some of the letters she'd written and she has made me laugh quite a bit. She was a very strong woman. She paved the way for a lot of country music artists like myself and many others."
The performance includes 27 of Patsy's unforgettable hits including Crazy, I Fall to Pieces, Sweet Dreams, and Walking After Midnight. Courtney says she is very excited to perform some of her favourite songs. She highlights the love everyone feels for these songs: "They are classic, they never age, so I can't wait to get there and perform them to everyone."
More Information
When: Saturday 23 July, 2.00 pm and 7.30 pm
Where: The Arts Centre Gold Coast 
Cost: (EVENING) Adult $48, Concession/Group 6+ $42, Student / Child (U15yrs) $26
(MATINEE) All tickets are $29.50
Book Tickets by clicking here or call (07) 5588 4000
Pre-show lunch and high tea can be pre-purchased for $13.50 – available for the matinee only. Must be prebooked.