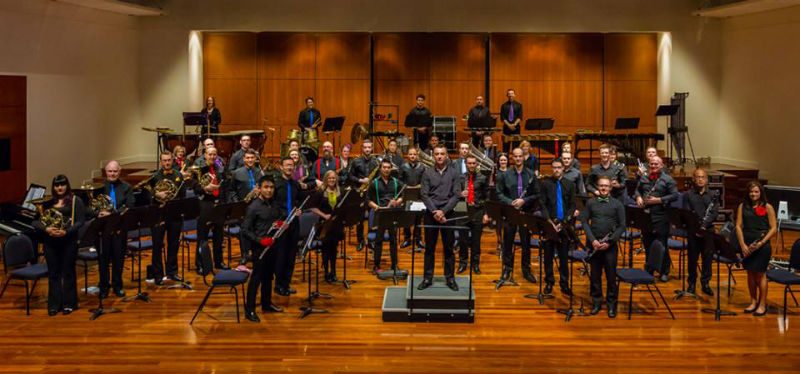 The best moments in life and the music behind them.
The 2016 spring concert for the Melbourne Rainbow Band (MRB) will deliver a program showcasing the rich tapestry that is the backdrop to life's most significant moments.
Presented along with St. John's East Malvern, For Weddings…(and A Funeral)!  will be the debut of the MRB's new musical director, Tracy Videon, with a program inspired by the 1994 British romantic comedy.
Audience members will ride an emotional roller coaster with the band through works of great composers of past centuries, including Mendelssohn, Handel and Wagner.
Hearts will sing as everyone ponders that in love, as in death, we should all be equal.
Memorable pieces synonymous with weddings, such as Mendelssohn's classic 'Wedding March and Derek Bourgeois's more contemporary 'Serenade' will be featured.  The program also features pieces known for their use on sombre occasions to keep with the theme. Music written for Queen Mary's funeral in Westminster Abbey will be one of the pieces featured.
To combine nuptials with tragedy, MRB has included 'Elsa's Procession to the Cathedral from the opera Lohengrin.
Musical director Tracy Videon selected the music saying the theme of weddings (and funerals) in this time of plebiscites and parliamentary votes "highlights the senselessness of the current unequal system. If two adults love each other and want to marry, that's their business, not every Australian voter's business. How many more people are going to die waiting?"
All proceeds from the concert will go to the Positive Living Centre in Prahran to help provide services to those living with HIV/AIDS, such as peer support, legal advice and health-related activities.
More Information
Date: Saturday 17 September 2016
Time: 7:30pm
Venue: Saint John's Church, 5 Finch Street, Malvern East
Cost: $25
Melbourne Rainbow Band Official Website