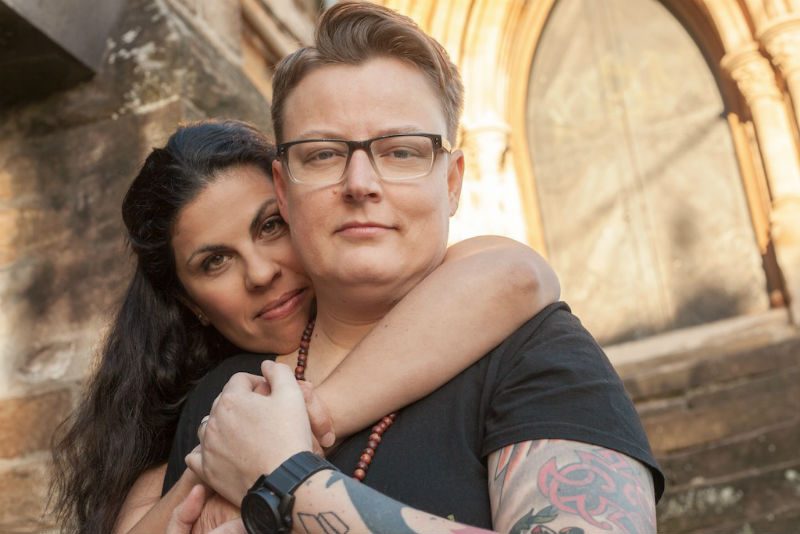 Child protection agency Barnardos launches a new foster carer campaign.
Leading child protection charity, Barnardos Australia, challenges conventional stereotypes and misconceptions about foster carers in a vibrant, inclusive and inspiring integrated campaign.
Acknowledging that people often think they won't be accepted or that they don't fit the mould, the charity aims to debunk myths people have about foster carers with a new campaign featuring; a same-sex couple, a younger alternative couple with tattoos, dyed hair and piercings, a couple in motorcycle leathers, as well as an older couple and a single person.
The charity identified the most common reasons why potential carers count themselves out and turns them on their head and urge people to count themselves in instead.
"We hope this campaign sends the message that Barnardos Australia needs carers from different walks of life, and that you could be exactly who we need. It's important to us that people understand that it's not about what you look like, your age or your marital status. Foster caring is about having the right qualities to be able to provide a safe and stable home to a child in crisis."

"We need a wide range of different sorts of carers for different sorts of children. We need carers from different ethnic backgrounds, single carers, married carers, partnered carers, gay carers, older carers who have valuable experience as well as younger carers who are very committed. I urge anyone thinking about becoming a foster carer to talk to us, I'm sure we can use your skills." Barnardos Australia CEO Louise Voigt said.
The campaign was entirely produced in-house at practically no cost, with the charity's Brand and Reputation team coming up with the concept and undertaking all creative, photography, copywriting and casting, even sourcing "volunteer" models to appear in the advertisements free of charge.
Rolling out over the next 4 weeks, Barnardos will be specifically targeting same-sex media during the campaign, including advertising in the Nov-Dec issue of LOTL (out Oct 29), reinforcing the charity's 30-year policy of accepting foster carers who are gay, straight, single, de facto or married.
Silke Bader, Publisher of Lesbians On The Loose Magazine, has praised the charity on the direction of their campaign, saying "Over the past 10 years the top topic for the Lesbian community has been about the "lesbian baby boom". Our latest survey indicates that 22% of our readers have children. Fostering is a fantastic option for lesbian couples. I am so happy to see Barnardos targeting the lesbian community, which indicates for me acceptance and recognition of quality carers!"
Barnardos Australia has also launched a supporting website and will release new videos each week of the campaign featuring interviews with real foster carers, such as crisis foster carers Kylie and Emma.