This national survey shows that 73% of LGBT respondents would consider becoming a foster carer.
Key Assets, a children's services provider, commissioned a national survey to capture Australians' attitudes towards foster care. Executive Director Rob Ryan said the study was prompted by the desperate need for more foster carers in Australia.
The survey coincides with National Youth Week from 8th April to 17th April 2016.
The results revealed that the LGBT community is significantly more likely to consider becoming a foster carer than those identified as heterosexual.
In total, 73% of LGBT and 42% of heterosexual respondents said they would consider becoming a foster carer. The study also found that couples who identify as LGBT are significantly more likely to become foster carers at 62% of respondents compared to 42% of heterosexual couples.
Some of the LGBT respondents' reasons included wanting to help children in need, foster care as a viable way to experience relationships with children, and a general love of children.
Ryan said, "More than 43,000 children in Australia need care and protection. This number has been steadily increasing over the past ten years, but the number of carers is in decline. We wanted to understand why people would or would not consider becoming foster carers to uncover current perceptions and help myth-bust some of the misconceptions."
He added, "It is pleasing to see that so many of the LGBT respondents said they would consider becoming a foster carer."
One foster carer with Key Assets, Crystal, said, "Being a foster carer isn't always easy, but when you see a child grow and improve at something you have helped them with, it makes all the hard work worthwhile."
See some of the findings below.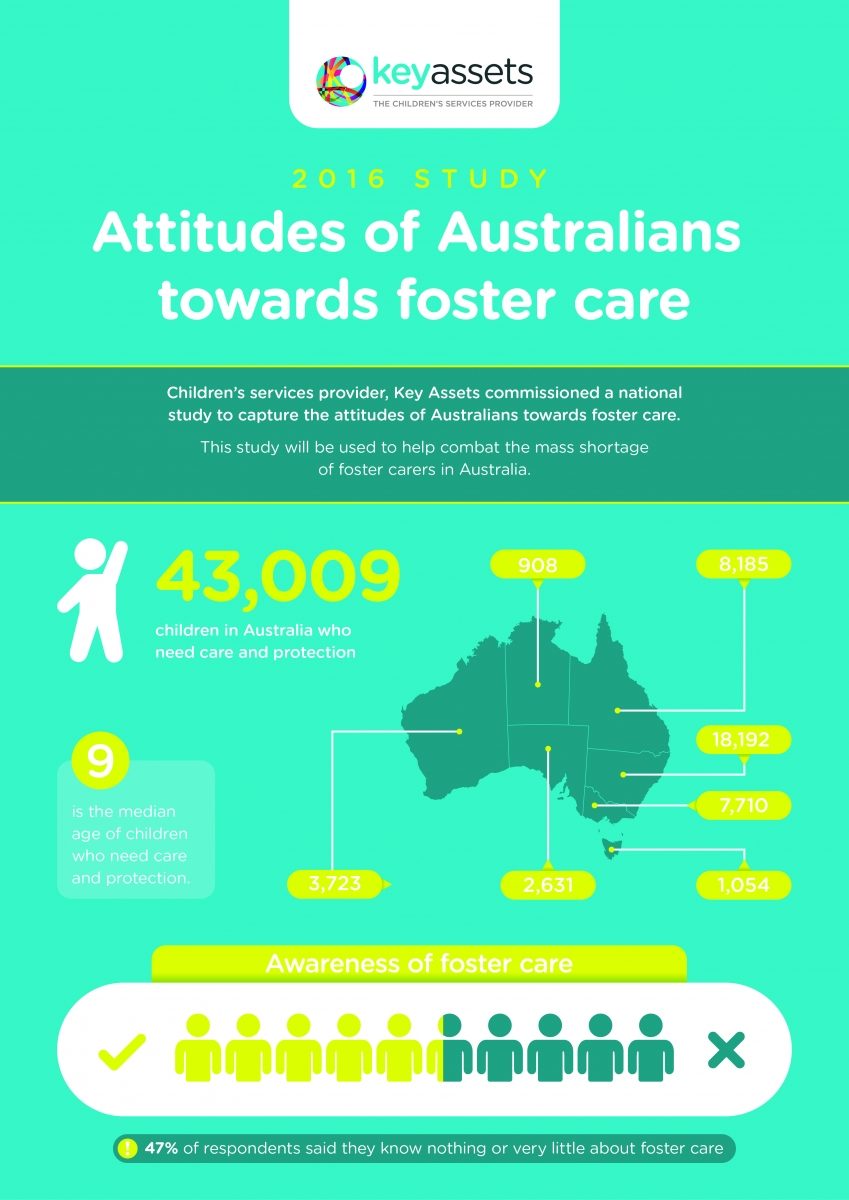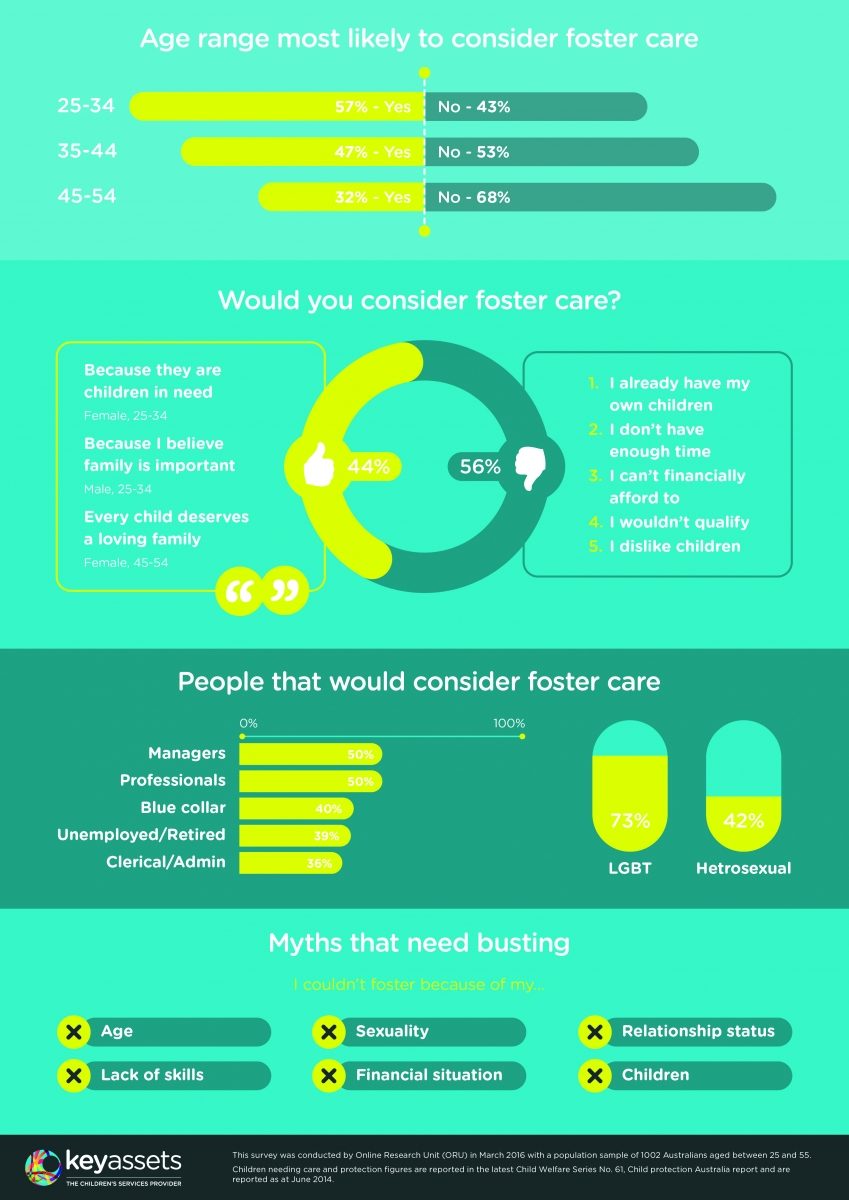 To learn more about fostering with Key Assets click here.