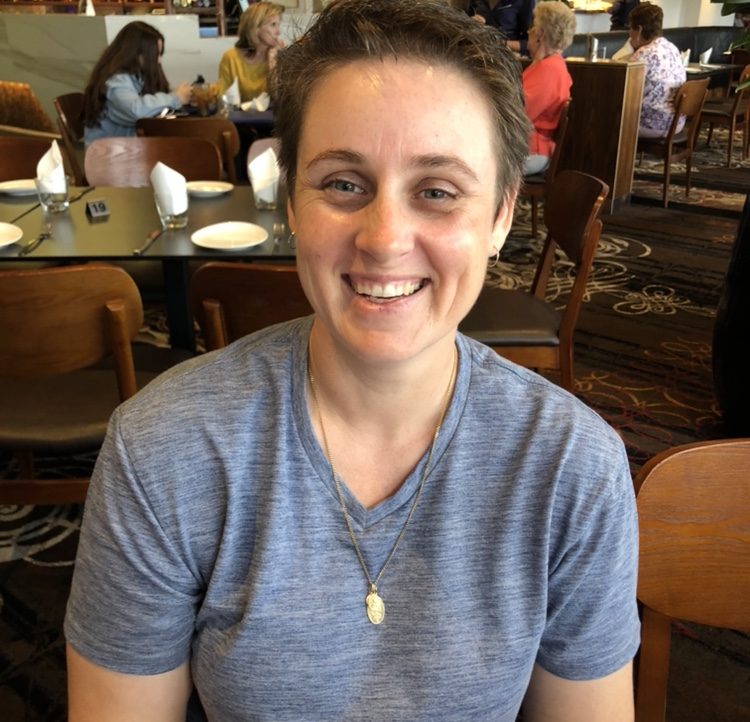 Through foster and kinship care, Lisa Quinn has a long history of providing a safe, stable environment for kids in need, and now she's encouraging other LGBTI singles and couples to follow her lead.
It was a Christmas morning a few years ago that she saw the look on her foster kids' faces — it was pure joy.
"Waking up Christmas morning with children who haven't had a lot and getting those presents is probably my favourite memory," says Lisa.
Bouncing between festive feasts and meeting new friends, Lisa and her partner at the time felt their own kind of joy knowing that they were providing a safe, positive environment to the three siblings under their kinship care.
"It's more than just new clothes and toys, of course, it's about making them feel safe and that they can rely on you as they experience feelings that most kids take for granted," recalls Lisa.
Becoming a foster carer was something Lisa always wanted to do, and over the years she has had more than eight children under her care. With a background in psychology, she's always felt a strong sense of protection toward kids. Today, as a child safety officer, Lisa is now helping kids in a different way.
And as rewarding as it was being a carer, it was also hard work. But for Lisa, the positives far outweighed any negatives.
"When a child has experienced trauma and they're looking to you for your comfort when they're upset or feeling down, it's a very rewarding experience.
"I think you can really impact a child's life," says Lisa.
And when it comes to other LGBTI people who are considering foster care, Lisa has a lot faith in her community.
"I know there are lots of same-sex couples fostering children, and the ones I know personally are fantastic carers — you can't fault them at all."
"And there are many more amazing people out there who could give kids fantastic homes, it doesn't matter what your sexual orientation is if you are a wonderful human being who can provide a safe loving home for a child," Lisa explains.
Right now, hundreds of children and young people in New South Wales need a safe place to call home. To find out more about becoming a foster carer, visit www.myforeverfamily.org.au