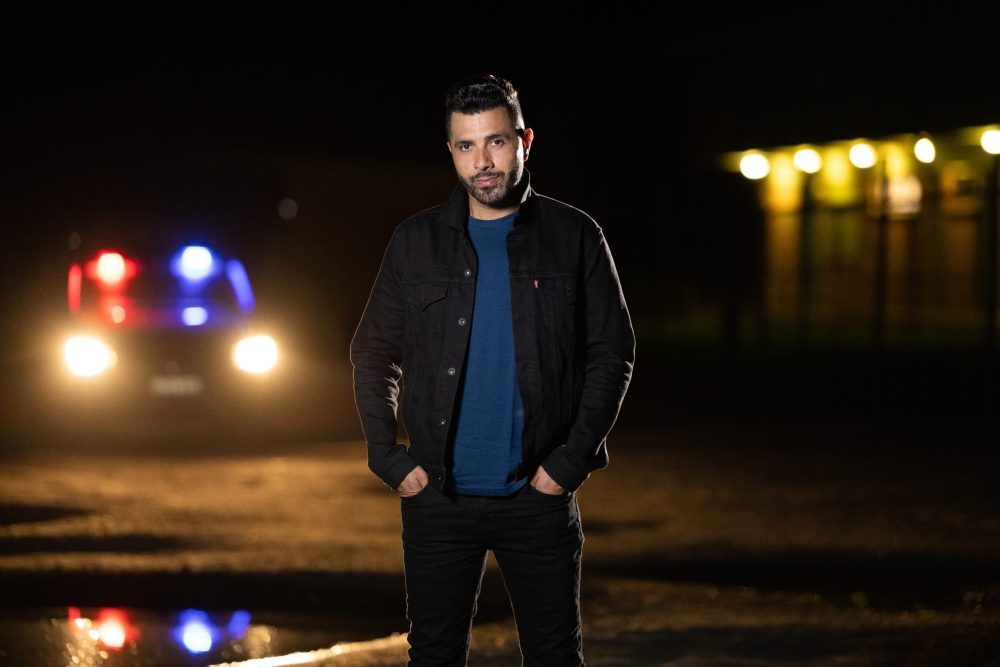 Audible Australia's multi-award-winning true crime podcast, The Greatest Menace, which exposed Australia's 'gay prison', will today release a bonus episode featuring the incredible untold story of an ex-prisoner seeking criminal expungement after hiding from his past as a 'fugitive' for the majority of his adult life.
The Greatest Menace: The Runaway also includes explosive evidence of the entrapment techniques used by police to target gay men and the shocking experiments that occurred to purportedly "treat" their homosexuality in the 50s and 60s within Cooma prison in NSW.
Following the Audible Original's release in February 2022, producers Patrick Abboud and Simon Cunich received countless messages from listeners moved by the highly emotive and confronting series. They were also contacted by a former inmate of Cooma prison, David*.
Speaking about his experience for the first time, ex-prisoner David*, now in his 80s, reveals he never recovered from his sentence in the infamous prison and, following time behind bars, chose to keep his homosexuality hidden. After years of living like a fugitive before settling in the US with an unjust criminal record weighing on his mind, creators Patrick and Simon embark on a mission to right this wrong.
Host Patrick Abboud, who with Simon has won two prestigious Walkley awards for the series, says: "We thought our work was over when we released the series a year ago to the day! Little did we know that we'd have such a huge response since then. It's just too important a story to let go of. I have been truly blown away by the overwhelming response from around the world."
"We've been able to connect with, and hear so many people's untold stories, and David's story was simply one impossible to ignore. The former NSW Government weaponised shame, and David's life for the past 60 years has been overshadowed by the unjust treatment at Cooma. This podcast was his catharsis, and we're proud to have played a part in unburdening him from his past."
"Although significant progress has been made in the continued campaign for equality from within many pockets of our LGBTQIA+ communities, the powers must acknowledge the hidden history and horrendous past that the former New South Wales Government and police played in the unjust treatment of queer people. The New South Wales Government has yet to formally acknowledge or apologise for the gross injustice that occurred at Cooma. This is one of many reasons Simon and I must continue our work with The Greatest Menace series. Some community members remain deeply pained by this without a formal apology and won't move forward."
Head of Content, APAC – Karen Appathurai Wiggins, says: "It's incredible to see how Patrick's determination and dedication to revealing the truth has not only made this Audible Original a riveting listen, but encouraged many to speak out and share their stories. Pat continues to call for accountability regarding this confronting slice of Australian history, and we're proud to be able to offer this content for free to everyone."
All nine episodes of The Greatest Menace: Inside the Gay Prison Experiment are available to listen to for free at www.audible.com.au/therunaway
The series was created, researched, written and produced by Patrick Abboud and Simon Cunich. The Walkley Public Fund also supported their reporting. The series host is Patrick Abboud.
Please note: contains strong language and adult content. Some content may be triggering to listeners.

*David's real name has been withheld to protect his identity and uphold his privacy