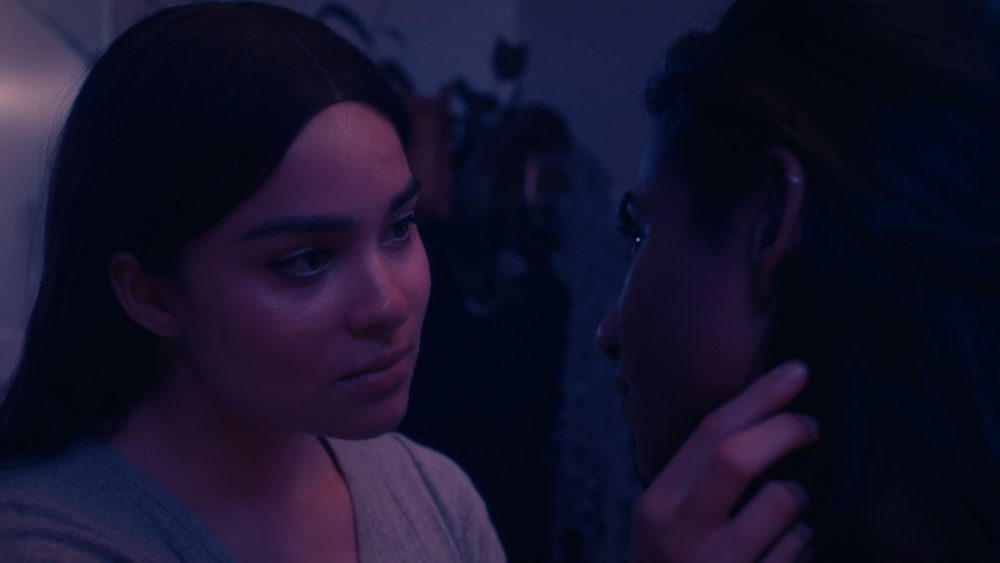 The emerging love between two young women is complicated by their families' histories, which bear the legacies of loss, migration and displacement.
Kawenniióhstha and Malai, both daughters of refugees, find one another in a Toronto laundromat. With a spark and a missing notebook, their love story begins.
However, big life events involving their families' histories, which bear the legacies of loss, migration and displacement, threaten to keep them apart.
THIS PLACE is the story of two young women falling in love for the first time; Kawenniióhstha and Malia. One is half-Iranian, half-Mohawk; the other is Tamil.
Kawenniióhstha has just moved to Toronto to pursue her dream of becoming a poet. The city is also where her estranged father lives. Raised by her single Kanien'kehá:ka mother in Kahnawà:ke Mohawk territory, she never knew her dad, and he does not know she even exists.
She yearns to meet him but struggles to make contact.
For Malai, after her mother's passing, her father's alcoholism reaches its peak, pushing her to leave home with her elder brother.
Years later, as her father battles terminal cancer, she tries to reconcile with him while navigating her brother's refusal to do
the same.
V. T. Nayani, director of THIS PLACE says: 'As members of a persecuted community, my parents escaped a decades-long armed conflict in Sri Lanka. They arrived in Toronto over 35 years ago, the place where I was born, raised, and still reside. My lived experiences, and that of my elders, ground and motivate my work. As the daughter of displaced people, I have a specific sense of responsibility to not only document and preserve, but collectively reimagine a present and future we can have a say."
Through two families complicated by love and loss, this film intimately explores the stories of those living in the liminal space between cultures, displaced both at home and abroad. At the centre of it, all remains Kawenniióhstha and Malai, whose journeys we follow together and apart.
Watch the trailer with comments by the director V. T. Nayani and the film editor.
For the full interview, listen to our podcast 'Queer Conversations'