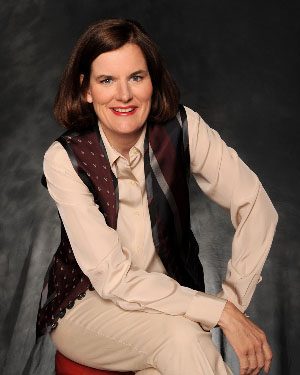 All the gossip that's fit to print.
A Barrel of Monkeys
In the sweet 16 runnings were lesbian favourites Margaret Cho and Paula Poundstone, against such noteworthy non-funnies as SNL-reject Jimmy Fallon and one-trick-pony Carlos Mencia (seriously, I can't stand the guy). Notably, though, both of our girls got knocked out in the first round—Cho by Full House-er (and Alanis Morissette ex) Dave Coulier, and Poundstone by Paul Reiser. Congrats to Dane Cook, who was crowned the unfunniest comic of '08! Who's laughing now, eh?
The Power List
Out magazine recently released its '08 Power List, and wouldn't you know who's No. 1—none other than Ellen, who was the top-ranking female at No. 3 last year. Former Out cover girl Jodie Foster came in at No. 13 (she was No. 43 last year), Speaker of the New York City Council Christine Quinn snagged the No. 18 spot and financial guru Suze Orman (who was No. 13 in '07) clocked in at No. 24.
Make You Sweat
Jackie Warner, hard-bodied star of Bravo's physical fitness reality show Work Out, isn't just the lust of our loins—turns out, she's also caught the eye of many a straight housewife.
"I think my top demographic is not the gay and lesbian community, but housewives," Warner told the New York Times.
"I cannot tell you how many of the emails we got from last year's Work Out reunion were women saying, 'I am married. I have never looked at another woman. I have a huge crush on Jackie,' " added Andy Cohen, Bravo's popular senior vice president of programming and production.
"I have hard-core women that get major crushes," Warner continued. "I have women that send me—this is the weird thing—I have women that send me photos of themselves with their husbands and three teenage boys or whatever—I'm just giving you an example—with a love letter attached."
Indeed, you can find straight women who have written passionate odes on the Internet to the blond fitness icon.
This just goes to show you how intoxicating those six-pack abs and that husky voice really are.
Pregnant Man
When pictures of Thomas Beatie sporting a baby bump started popping up on the Internet, everyone thought it was a hoax. But Beatie, born Tracy LaGondino, is actually trans. Quite the stunner, Beatie lived as Tracy until his mid-20s and was even a finalist in the Miss Hawaii Teen USA beauty pageant. However, it didn't quite sit right with him—"Growing up I really didn't have a perception of myself [as a girl]," Beatie told Oprah Winfrey.
"When I was a teenager I had an attraction to women, but it wasn't a sexual attraction," he said. "I was much of a tomboy who liked to play with Legos and go fishing…probably up until puberty, I didn't see anything wrong at all. When I turned 14 I started to grow breasts…and that was kind of a shock to me."
At 24, Beatie had his chest surgery and started taking hormones, but decided to keep his reproductive organs. Now, at 34, he's happily married to a woman…and recently gave birth to a girl on July 3.
"I have a very stable male-gender identity," the Bend, Ore., resident said. "I see pregnancy as a process. It doesn't define who I am."
Playing Doubles
Good-girl-pop-singer-turned-actor Mandy Moore may have won us over when she played a hilariously overzealous Bible thumper in Saved, but now it's her mom's turn to win our vote. According to the National Enquirer, Mandy's mother, Stacy Moore, has been dating tennis professional Claudette Laliberte since 2006, and they have recently moved in together.
When the tabloid asked Stacy about the relationship, she replied, "It's nobody's business why we're together." No denial there!
Perhaps Stacy's just following in her daughter's footsteps: Mandy dated tennis stud Andy Roddick for two years until they broke up in 2004. Now we're just hoping that Mandy will follow Stacy's lead…
The flavour of the Week
Looks like lesbian DJ Samantha Ronson and Lindsay Lohan may be on again. The pair have been spotted clubbing, shopping and dining—even wearing similar clothes and kissing at Diddy's party. Meanwhile, it seems Lohan and her other gal pal, Courtenay Semel, daughter of Yahoo! CEO Terry Semel, but possibly better known as one of the trust-fund babies who starred in the E! reality show Filthy Rich: Cattle Drive, have parted ways.
Semel moved out of their three-bedroom Hollywood home in May. Tabloids have been connecting Lohan and Semel as lovers since December when the two attended a housewarming party of "power lesbian" Jeanette Longoria in Los Angeles and rumours of a romantic relationship were sparked.
But Lohan's friends and family are reportedly concerned about her "friendships." Her mom, Dina Lohan, and sister Ali fended off rumours about Lindsay's sexual orientation while promoting their new reality show, Living La Vida Lohan.
Eating Out
It's not often that an A-list actor will talk about vaginas. But Underworld actor Kate Beckinsale references them candidly. And repeatedly. when asked how she feels about fish in an interview with Mean magazine, Beckinsale replied, "I can't do raw. I can't do sushi, even. Anything that has that vaginal quality to it. Honestly, I'd rather [have] an actual vagina than that."
Yes, you read that right.
If this were Britney Spears or Lindsay Lohan, celebrity publicists would be doing damage control double-time. However, Beckinsale handled the matter with self-assurance.
Before the Mean interview, Beckinsale told Allure that her vagina (which she referred to as the "Pharaoh's Tomb") was her favourite body part and that she's been "told it is spectacular."
Then, when an interviewer from Moviefone asked Beckinsale about her infamous statement that she'd prefer eating vagina to sushi, the actor replied, "I have to say, sushi freaks me out more than almost anything. At least a vagina would be warm." Can't argue with her there.
Buffy Returns
Willow may have been the one who came out as a lesbian in the television series Buffy the Vampire Slayer eight years ago, but in the new comic book series, it's Buffy herself
who turns out to be gay. Sort of.
A scantily clad Buffy is seen panting in bed with Satsu, one of her protégés, who is lying naked under the sheets with her, an arm slung around Buffy's middle. "Wow," Buffy sighs in a panel of the comic, her hand wiping sweat off her brow.
But it's not Willow déjà vu, exactly: "We're not going to make her gay, nor are we going to take the next 50 issues explaining that she's not," creator Joss Whedon told the New York Times. "She's young and experimenting, and did I mention open-minded?" Amen!
Rock On
Even rockers can't keep their wives satisfied. Valerie Bertinelli, One Day at a Time actor and ex-wife of Eddie Van Halen, revealed on Larry King's Life that she'd cheated on her husband several times during their 26 years of marriage and that at least one of those times was with a woman. "I was 21, and she was a great kisser—I don't know what else to say," Bertinelli told King, laughing.
"And that was a good reason?" King asked.
Though she expressed great remorse over cheating on her husband, Bertinelli could only enthusiastically say without missing a beat, "Yeah!" 'Nuff said.
The Big "O" Slips to No. 2
Set your TiVos, ladies: The daytime TV smackdown between two super-personalities has begun. After spending the last five years in the bottom five of the top 10, Ellen DeGeneres jumped to claim the No. 1 spot as the favourite television star in The Harris Poll. Oprah Winfrey slipped from the top spot to No. 2, with Jay Leno, Hugh Laurie and Jon Stewart rounding out the top five.
If ever there was a time for DeGeneres to do a little dance, now would be it.
In or Out?
The Oscars lent a boon to Michael Musto, famed party boy and columnist for The Village Voice, who pounced on the Ellen Page controversy: Is she or isn't she? After Page's Oscar-nominated performance in Juno, she showed up at the awards gala with an older woman by her side. Since filming Juno, Page has been slated to play a lesbian werewolf (seriously) in the movie Jack and Diane and most recently made an appearance on Saturday Night Live as an "is-she-or-isn't-she" roommate who gushes about a Melissa Etheridge concert.
"Is Ellen Page a lesbian or just one of them their man-distrusting tomboys?" Musto wrote. "Did she bring her mother [to the Oscars]?"
Soon after the copy ran, Musto got a phone call from an unlisted number. It was Kelly Bush, Page's power publicist and manager (and, incidentally, a lesbian herself), and she was reportedly pissed, sounding "as if her cat had just gotten stuck in a drainpipe or something," according to Musto.
The two of them verbally jousted over Musto calling Page an "Oscar loser" and potential lesbian but came to a tentative resolution (um, with Musto hanging up on Bush).
"I'm still livid that a publicist who would never normally call me for anything is so quick on the horn to do spin control whenever the L-word comes up," he wrote on his blog. "And now, we're back to square zero anyway: Is she?"
Switching Teams
After 12 years at New York magazine, journalist Ariel Levy leaves to join The New Yorker as a staff writer—and the only out lesbian at the respected publication. She's written about gender roles, lesbian culture and modern-day feminism in such publications as Vogue and the Washington Post, and in her book Female Chauvinist Pigs: Women and the Rise of Raunch Culture.
Keeping Abreast
A day after news broke that American Idol contestant David Hernandez worked as a gay stripper, a potential scandal surfaced for former contender Ramiele Malubay when a flood of websites posted photos from Malubay's Facebook profile. The shots, in which Malubay was comically grabbing another girl's chest and vice versa, were supposed "proof" that she was a bonafide lesbian. Several Facebook "fan clubs" have even been created just to laud her "racy pics." But seriously, what teen girl (straight or otherwise) hasn't grabbed another girl's boobs before? It's practically a rite of passage, right alongside getting a dog and taking an RV trip.