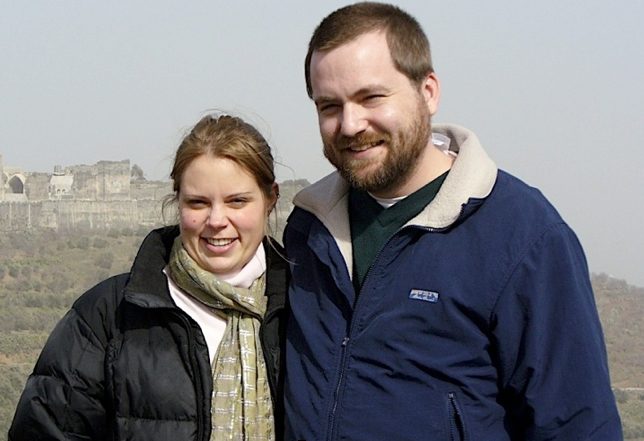 Plus, the !Women Art Revolution trailer and a chance for you to be on reality TV.
Behold a photo of Amina Arraf, the missing Syrian blogger behind A Gay Girl in Damascus ("she's" on the right)
Meet Tom MacMaster, shown here with his wife Britta Froelicher, who has admitted he has been behind the blog. MacMaster is an American from Georgia in a graduate program at the University of Edinburgh in Scotland. He confessed that he was behind the Amina Arraf identity, saying, "I never expected this level of attention. While the narrative voıce may have been fictional, the facts on this blog are true and not mısleading as to the situation on the ground. I do not believe that I have harmed anyone—I feel that I have created an important voice for issues that I feel strongly about." Ok fine, but what about Amina's girlfriend, Sandra Bagaria? Bagaria, who lives in Montreal, has said that she and Amina exchanged around 500 emails during their six-month relationship. I'm sure she'd disagree that Tom has "not harmed anyone."
The film that rocked the 2011 Sundance Film Festival now has a shiny new trailer. Pariah chronicles the journey of Alike (Adepero Oduye), a 17-year-old girl who lives in Brooklyn and is carving out her lesbian identity. Poignant, funny and raw, you have to see this. Check out the trailer, to see why:
Speaking of your must-see list, throw !Women Art Revolution (!W.A.R.) on there as well. It's a "secret history" of feminist art, told in an entertaining and engaging way. It's all about what filmmaker Lynn Hershman Leeson has collected over the last 40 years, documenting women's art through the 1970s and "how the tenacity and courage of these pioneering artists resulted in what is now widely regarded as the most significant art movement of the late 20th century." The killer score is by Sleater-Kinney's Carrie Brownstein and the film features Miranda July and The Guerilla Girls, among others
Did you know Lindsay Lohan has been logging her community service hours at a downtown women's centre? Yup, she has been. Janitorial work at the L.A. County Coroner's Office has been happening too. She has also been granted a restraining order from a crazy pants fan, David Cocordan. The "delusional" guy was harassing our LiLo, claiming to be her fiancé and sending her over 100 text messages, many of which were sexually explicit. Maybe one day we'll tell you about a movie she's starring in. That day is not today.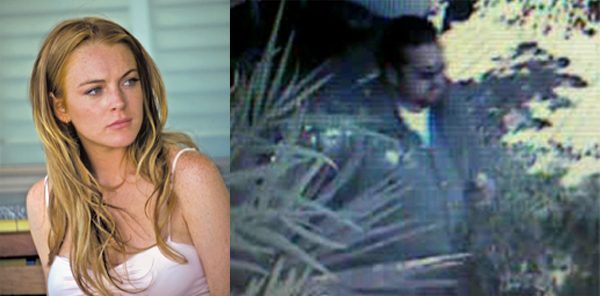 Finally, how is The Real L Word treating you this season? Did you watch the show last night? If you're feeling like lesbian and gay families just need more, more, more visibility (as we do), why don't you make it like The Real World and hit up the MTV casting call for a show about gay families? Here's the info you need to get you and your family followed around by cameras, from MTV:
"Do you have gay parents and want to tell your story? Are you proud of what your parents have taught you and want a platform to share their lessons of diversity and acceptance? Or is it harder for you to blend in and reveal that you have two parents of the same sex? Have any of your parents unexpectedly "come out," causing you to adapt to a whole new household? Now is the chance for kids across America to hear what you have to say! MTV is looking for vibrant and uncensored kids (appearing to be 14-21) who have been raised by gay parents. Please send photographs, videos, and a brief description of each family member to gayfamilycasting@gmail.com."