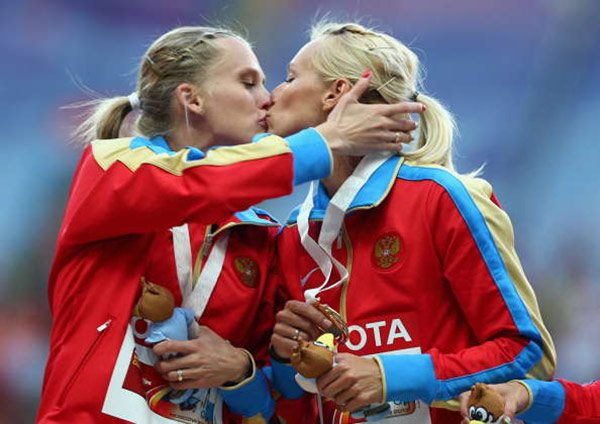 Plus, we've got the international trailer of Blue is the Warmest Colour.
What's a better way to kick off your week than seeing two women lock lips? Especially when they are Russian athletes locking lips on the field in Moscow, to boot. Runners Kseniya Ryzhova and Tatyana Firova shared a kiss after taking the gold in the World Track and Field Championships this week. Whether it was a showing of gay propaganda or sportsmanship, we're feeling the love in these photos. [SheWired]
The official trailer for the coming of age lesbian love story, Blue is the Warmest Color, is out. The film, which took home the top prize at Cannes has created waves with its long. graphic love scenes between the two characters. It's also ruffled a few feathers, including those of Julie Maroh who wrote the graphic novel on which the film is based. We, however, can't wait to get a peek at the film. Blue is set to release this fall, so let's all watch the trailer over and over again while we wait. [IndieWire]
Good news for Ellen DeGeneres and Lauren Graham fans, they're teaming up with the CW. The network has announced to develop the adaptation of Graham's book Someday Someday, Maybe into an hour-long drama series. Her book tells the story about "young New Yorker Franny Banks, who's in the last six months of her three-year plan to make it as an actress." [SheWired]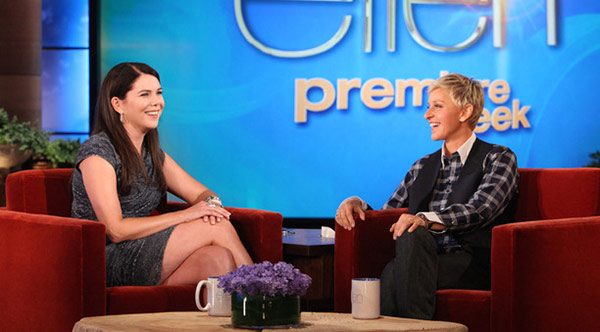 Glee Alert! Demi Lovato will be joining the cast for season 5 for at least six episodes. "According to sources, Lovato (who turns 21 on Tuesday) will play Dani, an N.Y.C.-based struggling artist friend of Rachel and Santana's," says TVLine. "She will also interact frequently with Adam Lambert's incoming character, and the pair will have several musical numbers together." Hey, we're down with some lesbian love blooming in the halls of McKinley. [TVLine]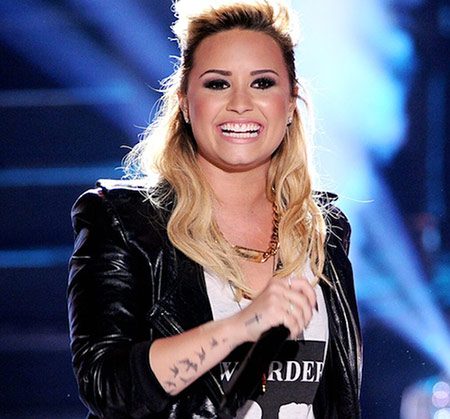 If you haven't been watching Style network's City Girl Diaries, well now is the time you should. Kelly Brady of the Sex and the City-esque reality show introduced her two moms to her friends. She had to keep her mother's sexuality a secret because one of her moms was in the Navy during DADT. [AfterEllen]
As part of Wildfang's new campaign that we told you about last week, check out Holly Miranda and Ruby Rose posing for the tomboy clothing line.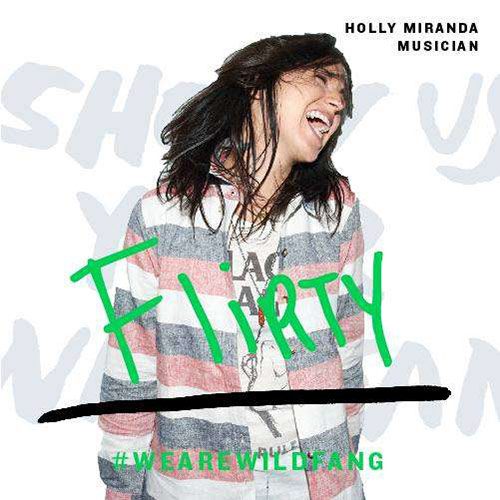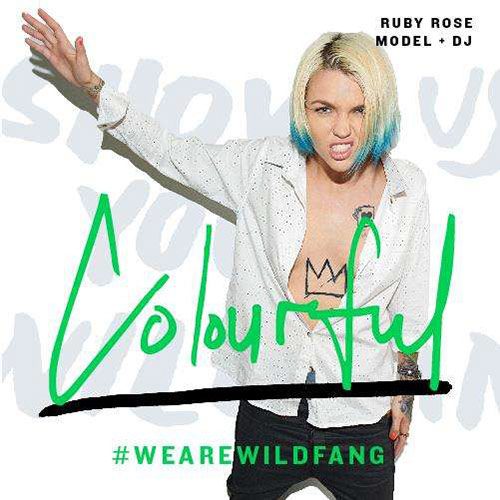 New Zealand has now become the 14th nation worldwide to embrace and accept marriage equality. Today, a number of gay couples are tying the knot and it puts a tear of joy in our eyes. The first to marry were Natasha Vitali and Melissa Ray followed by 30 couples and counting. [SheWired]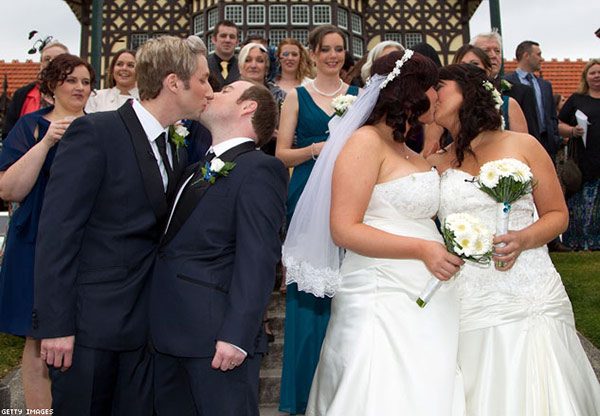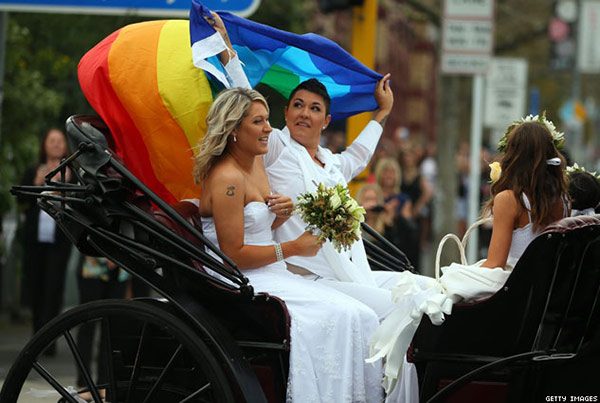 And finally, in heartbreaking news, we're deeply saddened to announce the tragic death of a Cuban-American independent filmmaker and self-published author Vanessa Libertad Garcia.  The out and proud lesbian left a suicide letter on a blog post on her website. Our thoughts and prayers go out to her family and friends. [VanessaLibertadGarcia]