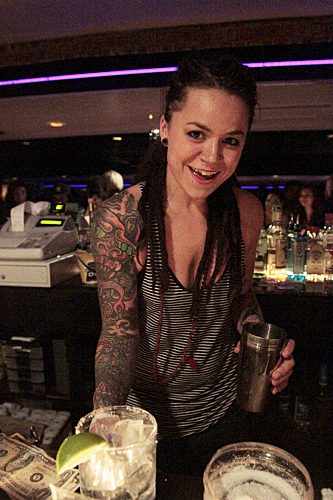 Plus, what Jillian Michaels is up to next.
We know what you're thinking. Is Whitney Mixter still single? Has Romi found her other earring? Will we ever see Rose fight in a parking lot ever again? The answer, quite simply, is no. The season premiere of The Real L Word is coming at us!
Speaking of TV, there is something different about today than yesterday. It's not just that Glee has wrapped and we'll be lost on Tuesday nights. This morning, when you turn on your TV, Oprah will not be there waiting for you with an a-ha moment and advice on how to be young, fabulous and rich with Suze Orman. Always an advocate of LGBT causes, a friend to Ellen and Portia, and a willing platform dedicated to visibility for our community, she will be missed. As she said yesterday, "I won't say 'goodbye,' I'll say 'until we meet again.'" She off goes live her best life on OWN. Will you be watching?
Oprah's not the only one channel-hopping. The Biggest Loser's Jillian Michaels also said goodbye this week. But don't worry, she'll still be in our lives – she's teaming up with Oprah's pal Dr. Phil to focus on life coaching.