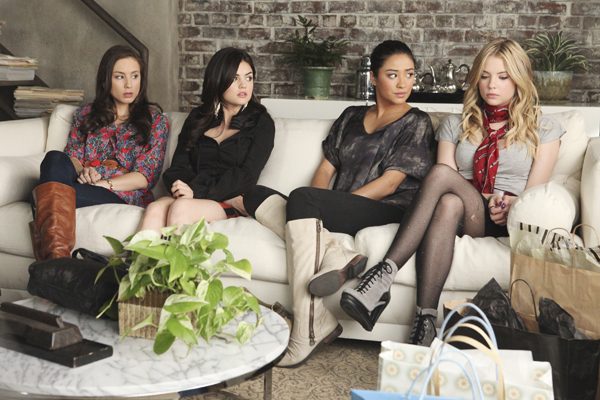 Plus, Chloe Sevigny's new trans role, Wanda Sykes on Tracy Morgan and eight minutes of True Blood season 4.
The wait is over! Season 2 of our favourite guilty pleasure Pretty Little Liars premieres tonight on ABCFamily. Following last seasons shocking finale the PLL girls find themselves in therapy. I don't know about you but we are dying to see what's next for Emily and Paige… there really isn't a good name amalgamation for them is there?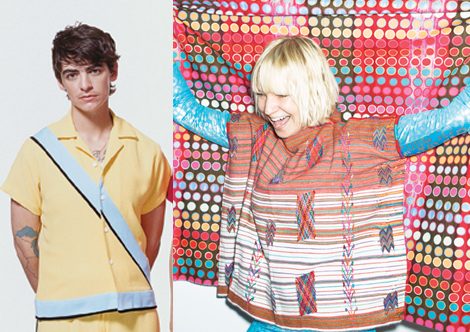 Australian singer-songwriter Sia Furler has announced that she and her girlfriend, JD Samson, broke up four months ago. She took to Twitter yesterday saying, "a lot of you have been asking, yes, Mr Boop and I broke up 4 months ago. we love each other and are still friends." Sia and Mr Boop had been together since 2008 when Sia spotted Samson's photo on MySpace (ah – remember the days?). She told AfterEllen around that time, "I saw her picture and I guess I kind of knew who she was and I'd forgotten…I, um, stalked her until she would be my love-a!" Sia will be touring the US and Canada for her "We Are Born" tour.
Wanda Sykes was also on Twitter recently, weighing in on the anti-gay line of jokes Tracy Morgan told last week in a Tennessee comedy club. Among Morgan's "jokes" were statements that he would kill his own son if he were an effeminate gay man, and that he didn't f*cking care if he pissed off some gays, because "if they can take a f*cking dick up their ass…they can take a f*cking joke." Charming. Sykes said, "I do believe in free speech, but for a youth in TN or any other numerous place, Tracy just yelled, 'Fire,' in a crowded theatre." Other celebs have weighed in on the controversy, including Tina Fey who said, "I hope for his sake that Tracy's apology will be accepted as sincere by his gay and lesbian co-workers at 30 Rock, without whom Tracy would not have lines to say, clothes to wear, sets to stand on, scene partners to act with, or a printed-out paycheck from accounting to put in his pocket."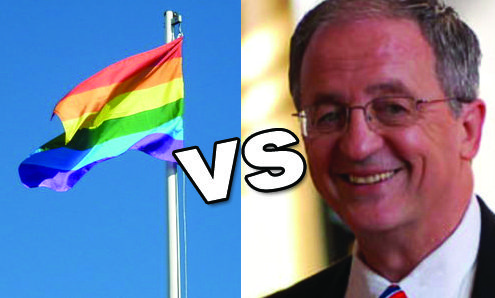 Did you know that gay and lesbian behaviour undermines the American economy and shortens lives? It certainly does, according to Bob Marshall, a Republican in the House of Delegates, who made those statements to protest a gay flag that went up at the Federal Reserve Bank in Richmond, Virginia in honour of gay pride month. A spokesperson for the bank, Jim Strader, defended the decision to fly the flag, saying the flag symbolizes the "values of being open and inclusive," and that his bank is "a place that doesn't discriminate." The flag has not been removed and Mr Marshall has written an opinion article that is scheduled to run on Sunday in The Richmond Times-Dispatch. We can't wait to read it.
With all this heavy news it's time for something lighter. Like Jane Lynch saying dirty words in a super-excited voice. Check out Jane Lynch And Bill Maher in "A Dramatic Reading Of Weiner's Messages." Hilarious and very, very NSFW.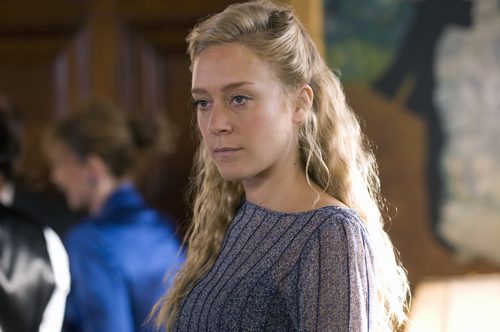 Chloe Sevigny has moved on from Big Love and is set to make a splash on the other side of the Atlantic. Sevigny has signed on to star in a new UK series called Hit and Miss, a new drama from the Shameless creator Paul Abbott. The six-episode series centres on Mia (Sevigny), a contract killer with a big secret: She's a transgender hitman who finds out she fathered several children in a previous life. Queer audiences will remember Sevigny from the 1999 film Boys Don't Cry where she played the love interest of a trans man, played by Hilary Swank.
The first eight minutes of True Blood's new season has been released. What will the season bring for one of our favourite bisexuals, Anna Paquin? Check it out.
Are you excited for the return of Weeds and The Big C yet? Here's a new combo spot to rev you up!
Weeds return June 27th at 10 PM ET/PT followed immediately by The Big C. BRING IT ON!