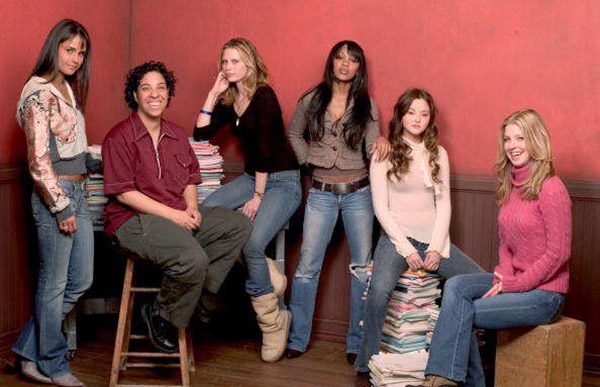 Plus, meet the Jersey Strong's lesbian couple and Baltic Pride in Lithuania.
Has someone been reading our dream journals again? Our favourite lesbian action comedy D.E.B.S. may be getting a sequel! Jordana Brewster (aka criminal mastermind Lucy Diamond) says they're in the talks of creating a sequel since the film's release 10 years ago. The actors of the film may not be schoolgirls anymore, but we would love to see all of them all together again on the big screen. [AfterEllen]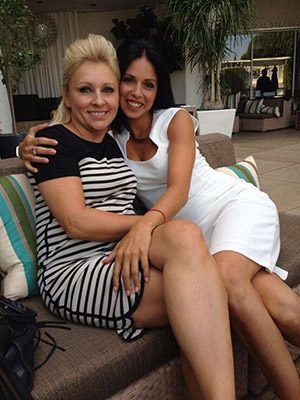 A lesbian couple puts the strong in the new docu-series Jersey Strong. The show will follow the life and family of criminal defence attorney Brooke Barnett and her life and business partner Maggie Voelael. Raising two teens, they're showing their relationship with each other and with their clients on camera. Jersey Strong will premiere in September on Pivot. [AfterEllen]
Lesbian film Postwoman is looking for funds via Kickstarter! Contest winner of the Sundance Film Festival J.D. Walker took it upon herself to create a film about queer African American women, after noticing the lack of LGBT women of colour in films. There are only a few days left, so help Walker reach her goal to release this inspiring film. [Kickstarter]
Thank you College Humor for bringing our favourite snarker to life…well, for 2 minutes that is. Aubrey Plaza steps into the shoes (and spectacles) of Daria in this fake trailer. Please universe, make this happen in real life. [CollegeHumor]
We love seeing supporters, activists and members of the LGBT community come together especially when angry protestors flourish a parade and make threats. But that didn't stop Baltic Pride in Lithuania. Take that anti-gay fundamentalist. [SheWired]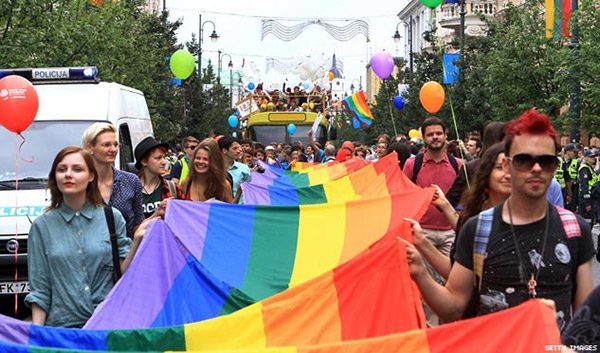 Speaking of anti-gay fundamentalists, two Portland women were kicked out of a taxicab at midnight after the driver objected to their affection. The driver said to the couple, "You can't be gay in my cab." Totally unacceptable! President Raye Miles of the taxi cab company made a statement on Facebook. "I would like to take this opportunity to say that Broadway Cab is fully committed to the concept and practice of non-discrimination, equal opportunity, and diversity. This includes any form of discrimination based upon an individual's sexual orientation." [SheWired]
And in other disappointing news, Massive media company clear channel decides to pull radio ads for South Winds Women Center in Wichita, Kansa because it violates their "decency standards." Really, Clear Channel? Let's be the judge of these two ads that the centre produced for radio stations:
At South Wind Women's Center, our physicians are committed to providing quality reproductive healthcare in Wichita. Each physician is board-certified in family medicine or obstetrics in gynecology. Between them, they have over 50 years of experience and dedication, ensuring women are able to ensure the care they need when they need it.
and
South Wind Women's Center was founded to reestablish full access to reproductive healthcare. The center provides high-quality medical care and trusts women to make the best decisions for themselves and their families. South Wind Women's Center: entrusting women with their own medical decision-making.
Where's the indecency? Sounds pretty decent to us! [Jezebel]
Lezzie Alert! Rutgers University's athletics director Julie Hermann quietly comes out in her Rutgers bio. The last line reads "Hermann and her partner Dr Leslie Danehy are the proud parents of a 7-year-old son, Aidan." Although this may create quite a stir, we don't see what all the fuss is about. Hermann is one of many women in the athletics industry to be openly gay and that just puts a tear of joy in our eye. [SheWired]
Remember Sheryl Swoopes, the former MVP of the WNBA who came out while in a relationship with Alisa Scott in 2005, then made a statement about choosing to be gay, and is now currently engaged to a man? Well, she came out with her own documentary, Swoopes, where she talks about her basketball career, her life and lesbians. The world can finally hear her side of the story despite some of the backlashes she received from some gay women a while back. "I really wanted to lay out all the different reactions," says director Hannah Storm. The way she felt, the reaction of the LGBT community, the reaction of the league, the reaction of corporate America—and so what you alluded to, I really took my time and I wanted that done correctly. It was really important. It's such a groundbreaking announcement." [AfterEllen]