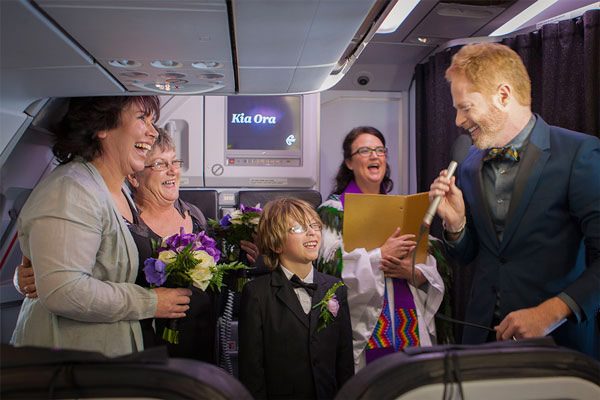 Plus, what the two Russian athletes had to say about their kiss.
An Auckland couple's wish came true when Lynley Bendall and Ally Wanikau tied the knot on Air New Zealand during a flight from Queenstown to Auckland on Monday. And what's even better? Emmy-nominated Jesse Tyler Ferguson from Modern Family and his husband joined the couple as they exchanged vows. Air New Zealand hosted the country's first same-sex-in-flight marriage. Grab a box of tissues and watch a couple of over 13 years' exchange vows.
Speaking of saying "I do," Lily Tomlin and Jane Wagner may finally tie the now after 42 years together. Finally! Tomlin joked to E Online's Mark Malkin "No rings, no bridal dresses," Tomlin said. "Maybe we'll be dressed as chickens." [EOnline]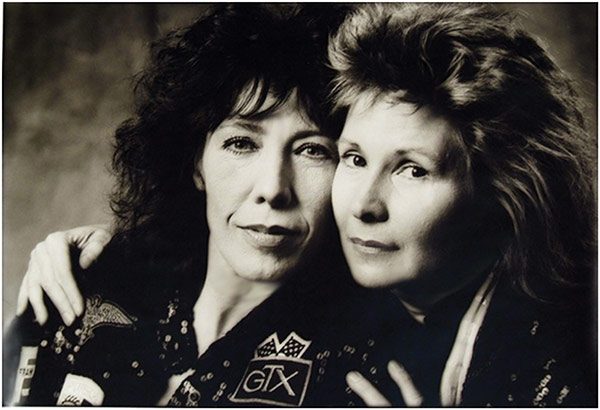 Mary Lambert is set to perform "Same Love" at MTV's VMA's alongside Macklemore and Ryan Lewis. Maybe they'll be a surprising lezzie kiss on stage? [AfterEllen]
You can't change someone's sexuality and New Jersey agrees with that. New Jersey Governor Chris Christie signed a bill that prohibits licensed therapists from offering gay conversion therapy. And no surprise here, right-wing groups are planning to sue the state "claiming the bill violates First Amendment rights." But isn't trying to convert homosexuality to heterosexuality violating human rights? [Jezebel]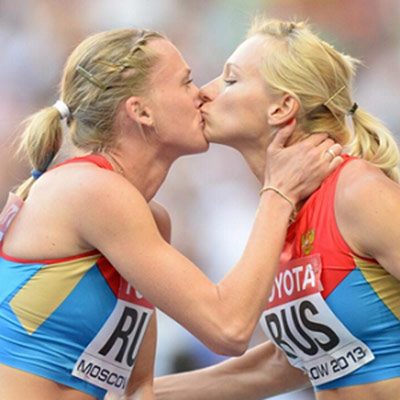 Remember that photo of the two female Russian Athletes kissing that flourished on the Internet? Well, the lip-lock they shared was not a protest against anti-gay law in Russia. "It was a storm of emotions [after winning]. And if at that moment we touched lips … I don't know in whose fantasy this all gets thought up," Ksenia Ryzhova said at an Itar-Tass news conference. "Myself and Yulia are both married, and we are not having any kind of relationship." [SheWired]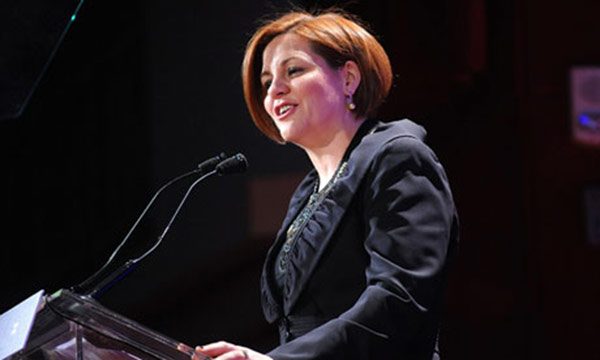 New York City council Christine Quinn has been receiving anti-gay death threats.
"Chris has gotten threats about being gay," said Quinn's wife Kim Catullo. "It's hard to accept, and we live in a place that is the most tolerant." Quinn is currently running for Mayor as the first LGBT candidate to do so. Hey, you anti-gay conservatives, it's time to become more modern, so stop making threats! [SheWired]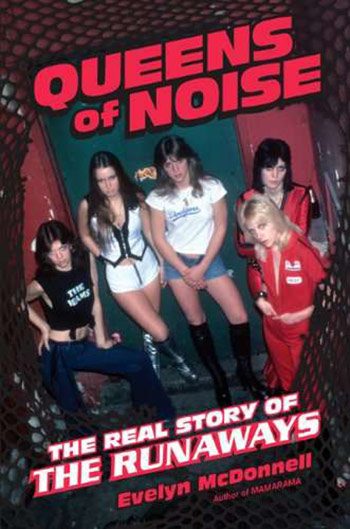 Rock journalist Evelyn McDonnell came out with a new book following the full story of The Runaways titled Queens of Noise: The Real Story of The Runaways. The book including interviews between the band members is a lot queerer than the 2010 film starring Kristen Stewart and Dakota Fanning. McDonnell takes the readers deeper into the lives of the band members and their sexuality. [AfterEllen]