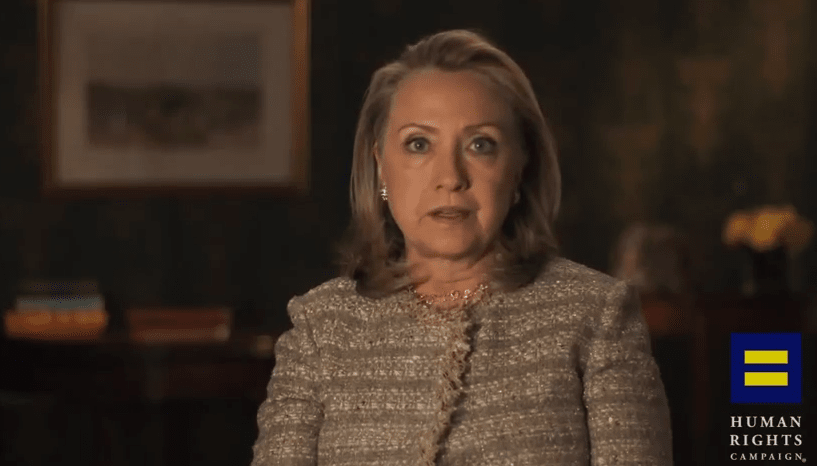 Hillary Clinton releases a video in support of marriage equality and fuels speculation that she may be priming for nomination in the next Presidential election.
Former US Secretary of State, Hillary Clinton, has come out in support of gay marriage in a video released on March 19.
Clinton commented: For America to continue leading in the world there is work we must do here at home. That means investing in our people, our economy and our national security and to live up to our ideals… She continued, "LGBT Americans are our colleagues, our teachers, our soldiers, our friends, our loved ones, and they are full and equal citizens and deserve the rights of citizenship. That includes marriage."
The video was released by the Human Rights Campaign, a civil rights organisation working for gay rights.
The video was released just days after Ms Clinton's husband, former US president Bill Clinton, urged the Supreme Court to overturn a bill he signed in 1996 defining marriage as a union between a man and a woman. Clinton now believes the Bill to be "discriminatory".
A Washington Post poll showed 58% of Americans support same-sex marriage up from 32% in 2004.
Watch the full speech below: