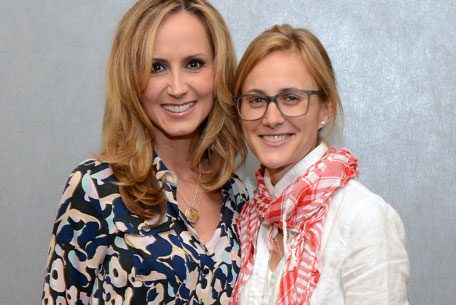 Country Singer Chely Wright has announced she is pregnant with identical twins.
It's been a busy couple of years for US country singer Chely Wright. After coming out in 201o, the singer saw a large backlash from her mainly conservative fanbase, but took it all in stride, emerging to wed her partner music executive Lauren Blitzer in April 2011. Now the pair have announced via manager Howard Bragman's online show, Gwissues that Chely is pregnant.
Not only that – she will be expecting identical twins, due in July.
"We're excited to be parents, and we hope we don't mess it up too badly!" the "Single White Female" singer joked. "We're anticipating I'll be as big as a bus or an A-frame house by around June.
The mother-to-be, who was sporting a small baby bump commented: "We feel like God blessed us with twins. We feel our entire relationship has been blessed," the proud mum added. "We feel lucky and ready to take on the challenges."