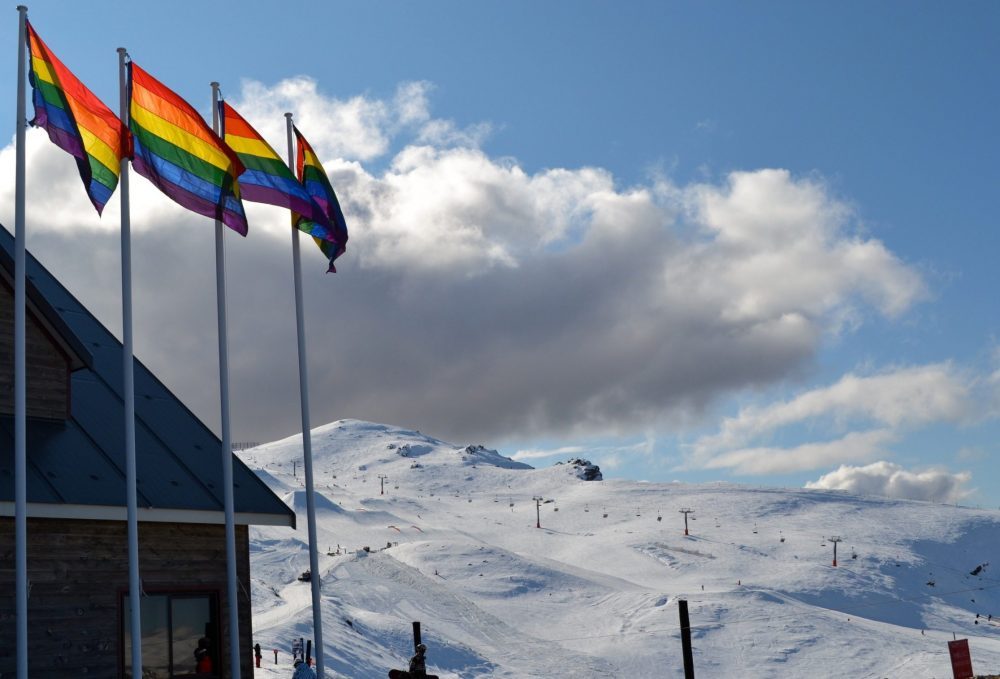 Gay Ski Week, known as the Southern Hemisphere's largest Winter Pride event, hundreds of gay men and women converge on Queenstown between August 31 and September 7 for a week-long celebration of skiing, socializing and evenings full of fun.
Organisers Sally and Mandy Whitewoods said this year's event would be "action-packed", with new events and some old favourites returning. "DNA Gay Ski Week QT is firmly established as a 'must do' on the national and international Gay and Lesbian calendar and we are always looking to make it bigger and better than the year before," said Sally Whitewoods. "We've taken feedback from last year on board and created some exceptional new nights as well as bringing back some old favourites. 2013 has a great line-up."
The programme kicks off with a bang at the More FM Opening Party at Barmuda on Saturday August 31. Guests will start the night with a celebratory glass of Veuve Clicquot before hitting the hottest night spots of Queenstown.
People are encouraged to bring their best frocks for a night of 'poignant love and delectation' at the opening night of the cabaret-style show "La Cage Aux Folles". Limited table seats are available for this event which promises to be a highlight of the week.
If you like The Birdcage, then you will love Queenstown's very own version of this fantastic show.
The Broken Shed Casino Royale evening is a smart dress event or dress up in your favourite Bond outfit to stand out from the crowd. The evening starts as it means to go on with a complimentary drink on arrival, before guests are whisked away up the Skyline Gondola for dinner and live entertainment from local band LA Social.
The penultimate night is the 'Queens on the Lake' party held aboard the TSS Earnslaw, Queenstown's iconic Lady of the Lake steamship which will be moored at the Steamer Wharf for the evening.
Other highlights include 'Bingay', a take on traditional Bingo with a glamorous host and fabulous prizes up for grabs, the infamous Karaoke night at SKYCITY Casino with Miss Ribena and the popular end of festival dance party at The World Bar.
"Every year more and more people attend and new sponsors and local business come on board and embrace the festival experience," said Sally.

"Queenstown comes alive during Gay Ski Week and it's a great opportunity for local businesses to get involved with the rainbow community."
For the first time ever, Sally and Mandy are raising funds for charity, donating six per cent of the accommodation revenue from bookings at Novotel Queenstown to the New Zealand AIDS Foundation (NZAF).
"We thoroughly enjoy organising the event and bringing the gay and lesbian community together. We wanted to help the NZAF promote their cause and encourage anyone attending this year's event to book their accommodation at the Novotel to support this amazing charity," said Sally.
NZAF Executive Director Shaun Robinson said the organisation was extremely grateful to Sally and Mandy for recognising and supporting the NZAF.