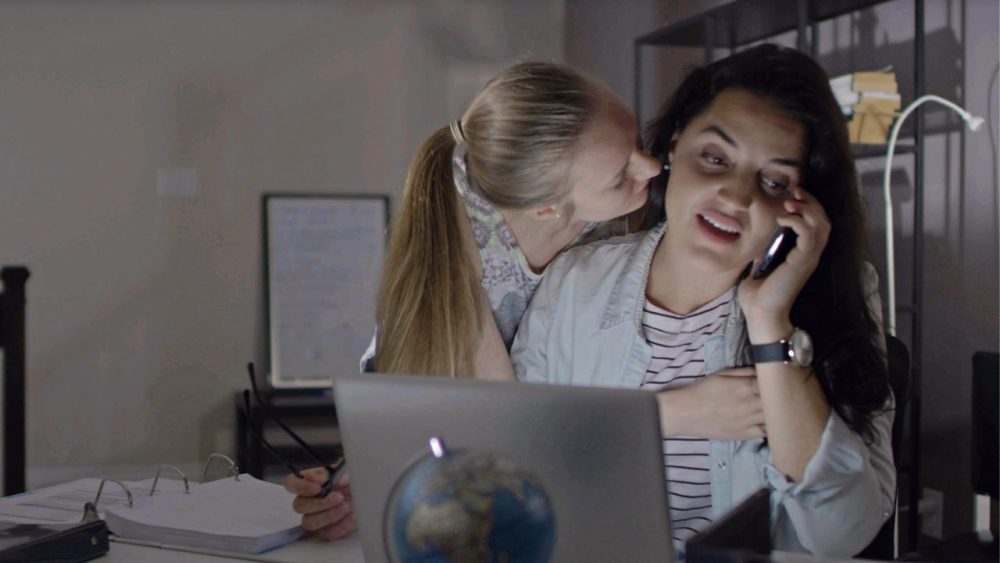 When I See You, a lesbian short film gains 100K views in one week after debuting on March 30, 2020.
When I See You is unlike other lesbian films because it does not highlight the "coming out" of the characters, but rather it focuses on the realistic hardships the women face during their relationship.
Featuring an all female cast starring Chayla Day and Claudia Carino, When I See You, tells the story of two women who struggle to choose between prioritizing their careers over their relationship with each other.
The film features cinematography by James Ramsay (of Skytography.ca) and is co-directed by Carino and Ramsay.
The film screened at various film festivals during 2018/19 including The North Carolina Gay and Lesbian Film Festival, Out on Film: Atlanta's LGBTQ Film Festival, The Toronto Independent Film Festival, The Toronto Indie Short Film Festival and The Digi60 Film Festival. When I See You will appear in a Verona based LGBT Online Film Festival through Pianeta Milk in the summer of 2020.
When I See You is the first film produced by Coastal C Entertainment under the leadership of queer-identifying actor/writer/producer Claudia Carino.
As a self-taught filmmaker, Claudia wanted to make her mark by telling a unique lesbian story with a positive open ending. The film also pays tribute to the Australian based lesbian wedding magazine Dancing With Her. Coastal C is in discussion on a possible part 2 to When I See You or a web series continuation.
Coastal C Entertainment has since produced other short films, one of which was Fighter's Chance, which placed in the Top 5 Films at the Digi60 Film Festival and earned Claudia Carino the Emerging Actor Award and the Spotlight Filmmaker Award.