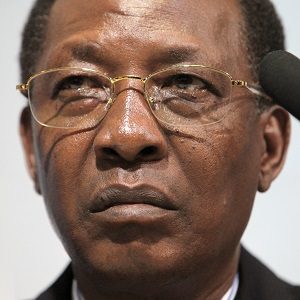 The President of Chad, Idriss Deby, has been directly warned that if a homophobic bill currently before parliament is passed, he will be showing a blatant disregard for the country's human rights obligations.
In an open letter, Amnesty International's Secretary General, Salil Shetty, calls on the President to scrap the bill which threatens to impose jail sentences of up to 20 years and heavy fines for people "found guilty" of same sex activity.
"If this homophobic bill becomes law, President Deby will be blatantly disregarding the country's international and regional human rights obligations. He will deny people their right to privacy, will institutionalise discrimination and enable the stigmatisation, harassment and policing of people who are, or are perceived to be gay – regardless of their sexual behaviour." said Salil Shetty, Amnesty International's Secretary General.
"President Idriss Deby must immediately intervene and stop this bill to ensure that people are not placed at increased risk of violence and abuse because of their real or perceived sexual orientation or gender identity and are instead able to live in equality, dignity and without fear."
The penal code approved in September by the cabinet proposes the criminalisation of same sex conduct in the country. It threatens jail sentences of between 15 and 20 years, and a fine of between CFA francs 50,000 to 500,000 ($100 and $1000.) It is now to be reviewed and possibly adopted by the Parliament.
Amnesty International considers the move as a major step backwards for human rights in Chad. It breaches the country's international and regional human rights obligations. The African Charter of Human and People's Rights, to which Chad is a state party, provides that every individual shall be entitled to the enjoyment of the rights and freedoms without distinction of any kind such as race, ethnic group, colour and sex and that every individual shall be equal before the law and entitled to equal protection of the law.
The bill also shows a complete lack of respect for a landmark resolution adopted by the African Commission on Human and People's Rights earlier this year which condemned acts of violence, discrimination and other human rights violations against persons on the basis of their sexual orientation and/or gender identity.