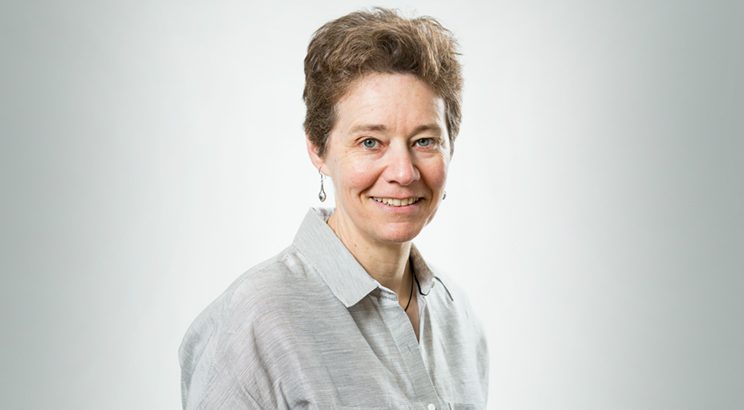 Lesbian Doctors Dr Ruth McNair and Dr Janelle Trees push for an end to discrimination against LGBT individuals at United Nations
Dr Ruth McNair and Dr Janelle Trees attended the United Nations Commission on the Status for Women, which occurred in New York from 9 to 20 March. The two were delegates for the Australian Lesbian Medical Association (ALMA), which is one of the very few lesbian or gay organisations that has consultative status with the Economic & Social Council of the United Nations. Consultative status was only achieved in 2013, and this was the first occasion on which doctors from ALMA have addressed a major United Nations forum.
On 19 March, Dr Trees addressed the assembly stating, "As I speak there are millions like me living in terror, jailed by a stony prison or imprisoned psychologically by their own legitimate fear of being found out. There are many facing execution for being like me. Untold numbers who have already been executed, judicially or on the streets — shot, poisoned, beheaded, stoned, beaten or tortured to death, for being like me. Untold numbers live in the shadows of their communities, having been psychologically and often physically harassed and tortured — just for being like me. I am lesbian, gay, homosexual."
She continued, "Even in such a wealthy country like Australia, same-sex attracted women endure at least twice the levels of depression, anxiety and suicidal thoughts, as a reflection of marginalisation, misogyny and hatred of gay people."
"Thousands of refugees remain imprisoned in camps. […] Many of the asylum-seekers imprisoned in Australia's detention centre – jailed indefinitely – have run for their lives because they are suffering oppression because of their sexual orientation or gender identity."
Dr Trees urged an end to hatred and discrimination against those with diverse sexual orientations. "Hatred toward people like me, hatred of those of us with different sexual orientation and gender identity – this hatred is serving the interests of many who have power. This hatred is sustained by corrupt churches, by reactionary political leaders, by exploitative capitalists, by those who have their own interests in keeping people backward and divided from each other. This hatred, homophobia, in despising a minority, keep the majority repressed and fearful, keeps the majority looking at marginalised individuals as the enemy, keeps the majority alienated and ignorant about the nature of love.
Opposing such hatred and deliberately dignifying sexual orientation and gender identity minorities in your own heart, mind and consciousness, as well as endorsing affirming laws, will allow us to live as full citizens, so that we can contribute to creating a better society for all."
Ms Cynthia Rothschild, a New York-based independent consultant on United Nations policy, said, "In too many UN spaces, the lives of lesbian and gender non-conforming people are rarely mentioned. In a session on marginalised women, it was a pleasure to hear the ALMA statement ring out loud and clear, to ensure the truth was told."
Dr McNair attended a session convened by The Netherlands on LGBT issues and it was clear that many member states around the world are working to legislate for full LGBT inclusion. At the request of the Australian Minister Assisting the Prime Minister on Women's Issues Dr McNair will be submitting a paper to the Australian Government recommending ways in which Australia can enhance our responsiveness to lesbian, bisexual and queer women.
Dr Trees will return to Australia on 15 April and Dr McNair is already back, continuing her work as a general practitioner in Melbourne.