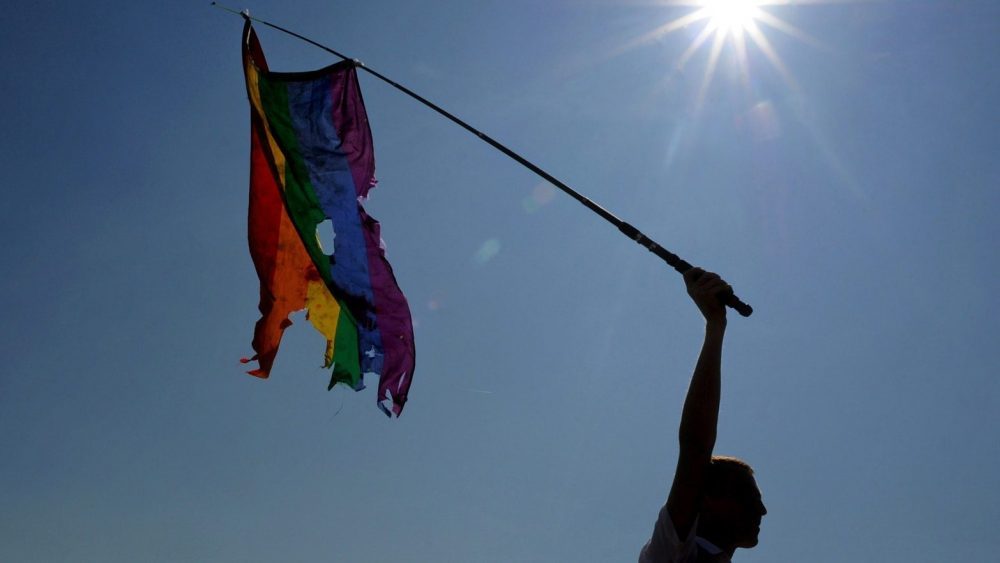 A court has found three men guilty of murdering a fellow villager in Russia's Far East in a homophobic hate crime, local prosecutors said on Monday.
The 29-year-old man was lured into the forest in May last year, brutally beaten and stabbed to death in the Kamchatka Region after the perpetrators decided that he was gay, the court heard. The victim was stabbed in the chest, face and neck.
The attackers, now aged 26, 22 and 18, put the body of their victim inside a car, doused it with gasoline and set it on fire to conceal the crime.
The three men were sentenced to between nine and 12 1/2 years in jail.
Hate crimes against gay men are not uncommon in Russia, though law enforcement authorities rarely attribute homophobia as a motive.
In May, investigators in the southern city of Volgograd opened a probe into the murder of a 23-year-old man whose body was covered with various injuries, including to his genitalia. Officials said they suspected it was a homophobic crime.
Gay rights activists say a law passed in Russia last year that criminalized the promotion of "non-traditional sexual relations to minors" has led to an increase in attacks on members of the LGBT community.