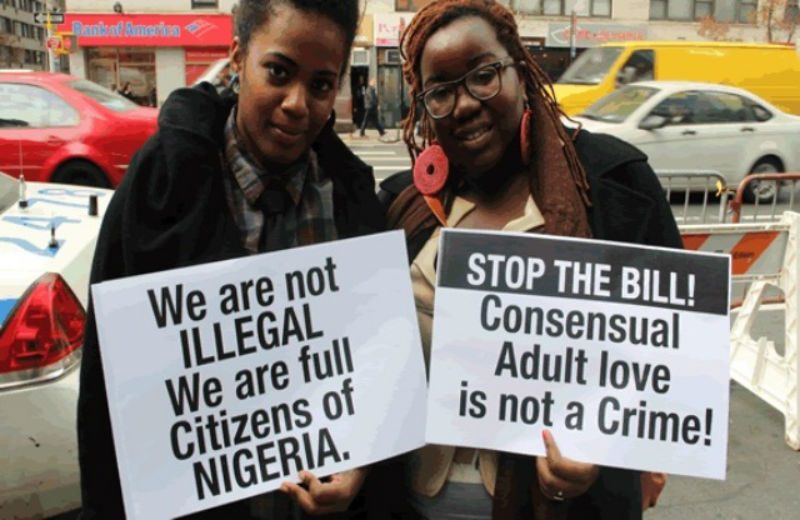 Same sex unions will soon be punishable by up to 14 years in prison or in some parts of Nigeria by stoning if the Same Gender Marriage Prohibition Bill passes into law.
Nigerian House majority leader Mulikat Adeola-Akande has called homosexuality and same sex marriage  "alien to our society and culture and it must not be imported".  She made the comments during a debate session discussing the bill that further suggested criminalising public displays of affection between people of the same sex and banning same-sex marriage,
"Religion abhors it and our culture has no place for it," she added. House minority leader Femi Gbajabiamila said the bill represents "convergence of both law and morality." He said that same-sex marriage "is both illegal and immoral."
In November 2011 the Nigerian Senate approved the Same Gender Marriage Prohibition Bill that proposed same-sex marriages be punishable by up to 14 years imprisonment for the couple and 10 for anyone abetting such unions. It also set out a 10-year sentence for "any person who directly or indirectly makes public show of same-sex amorous relationships".
Under the banner of the bill, gay organisations would also be banned. The bill passed a unanimous second reading in the House and will be considered next  for a clause-by-clause review.