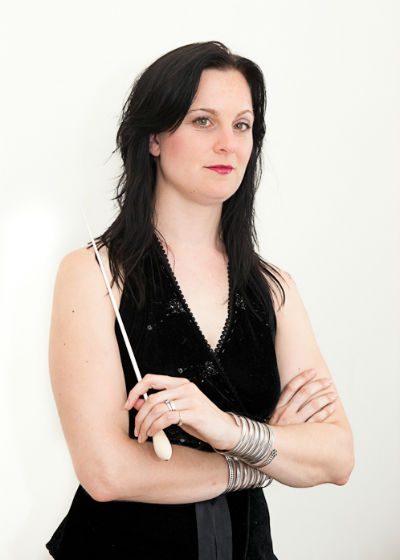 Sydney Gay & Lesbian Choir (SGLC) will be saying farewell to Music Director Dr. Sarah Penicka-Smith.
Dr. Penicka-Smith, who has directed the group for the last 12 years, will hand over the baton in March 2017 following the Sydney Gay and Lesbian Mardi Gras.
Paying tribute to Dr. Penicka Smith, SGLC President Neil Hendry said, "Sarah has made a fantastic contribution to the choir and we have been so proud of her enormous commitment to representing the LGBTQI community in a positive and inspirational way across the broader population, both in Australia and abroad. She has also challenged us with new repertoire and has actively supported the committee to ensure the smooth and effective running of the choir. Her efforts and advice will be greatly missed."
Mr. Hendry highlighted Dr. Penicka-Smith's determination in leading SGLC on the path to becoming the first queer choir to stage an opera.  Staging and producing Purcell's 'The Fairy Queen' in 2009 "emboldened the choir to tackle new and exciting projects."
Hendry said this "broadened our horizons and increased our standing when seeking to work with other professional creatives. With three sold-out performances it also proved that our audience shares our sense of adventure."
Dr. Penicka-Smith is stepping down to pursue a freelance career in conducting and vocal coaching.
"I hadn't expected to spend 12 years with SGLC but every year has been so different from the last and it's been hard to say goodbye. In 2016 we celebrated our 25th anniversary and are going strong after a rollercoaster year so it feels like the right time to leave." Dr. Penicka-Smith said.
She also highlighted what she has learned and been able to learn by serving as the Music Director. "I came into the job at the age of 24 with little professional experience and, coming from a classical background, had to learn everything from choreography to Kylie to music theatre to jazz. Like most artists, I have at times questioned the relevance of my work, but SGLC has taught me that music can change people and change lives. I hope to remain committed to social justice and cultural change, and use the skills I've learned to make change in the best way I can—through music."
SGLC Associate Conductors Adam Majsay and Rachelle Elliott will share Music Director responsibilities from March until a formal recruitment process is run late in 2017.