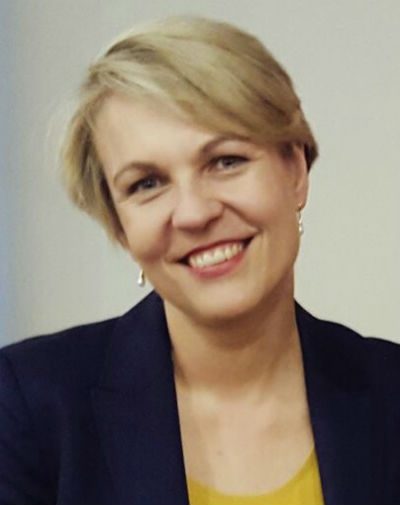 According to a poll, Sydneysiders will take nothing less – and neither will a Federal Minister.
The Federal Minister for Human Services and Social Inclusion, Tanya Plibersek, has thrown her full weight behind marriage equality following the release of a poll of her Sydney electorate, which found overwhelming support for the issue.
In a statement to Parliament on Wednesday Ms Plibersek said 89% of her constituents believe the Federal Government should formally recognise same-sex relationships with 80% preferring same-sex marriage and only 57% said they would accept either marriage equality or a civil union scheme.
In a letter to her constituents issued yesterday Ms Plibersek said, "The residents of Sydney who wrote to me in support of same sex marriage came from many different backgrounds. What they all shared was a belief that laws shouldn't discriminate against people because of their sexuality – a belief I share. The Prime Minister has indicated that this issue will be debated at the Labor Party's National Conference later this year. I believe this is the right time to renew Labor's program to deliver this final measure of full equality for same sex couples and I will be making a case for change there."
Australian Marriage Equality National Convener, Alex Greenwich, welcomed Ms Plibersek's support for marriage equality, saying, "Tanya Plibersek's poll and her public support for full equality sends an unequivocal message to the nation that Sydney supports marriage equality and will not settle for a second-best civil union scheme." He went on to thank Tanya for her stance.
Mr Greenwich has been in Canberra lobbying politicians to support marriage equality. He said, "The message we are receiving from a growing number of MPs is that allowing same-sex couples to marry is the right thing to do, but there are still many MPs who are conflicted and we urge all supporters of equality to writer to their local MP."
Ms Plibersek's comments to Parliament can be found at here.
Several Federal politicians have launched on-line polls on marriage equality including Liberal Party Deputy Leader, Julie Bishop. Ms Bishop's poll shows overwhelming support for marriage equality in her Perth-based electorate.
To find out more on this topic join Queer Thinking  with Peter Tatchell and Prof. Kerryn Phelps. The topic of the seminar is: Civil unions are not equality. They are sexual apartheid.