Federal politicians are set to be ambushed as they return to Canberra this weekend.
For 24 hours (from 12pm Sunday, 7th May until 12pm, Monday 8th May) all  billboards and signage across the Qantas arrival terminals at Canberra Airport will display Airbnb's Until We All Belong campaign. The takeover coincides with the Federal Parliament's return for the winter session.
The Until We All Belong campaign has seen some of Australia's biggest brands pledge their support of marriage equality, including ANZ, eBay, Google, and Qantas.
The topic of marriage equality is often misreported by media outlets trying to document the debate unbiasedly. In their attempt to give both sides an equal voice, they distort the community's consensus. This tends to be taken wrongfully into account when politicians review populate opinions, which is why it is so vitally important for dominant brands to publicise their support so loudly.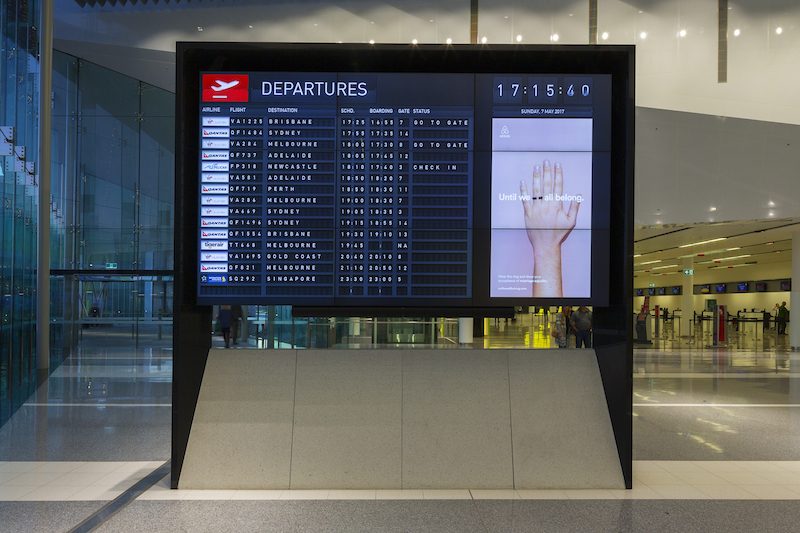 A spokesperson for Airbnb says that the takeover will send a message on behalf of all Australians to political leaders- that marriage equality is long overdue, and support amongst the community is only growing.
"[The takeover] will provide an opportunity to secure candid responses and reactions from politicians as they arrive back in Canberra," the spokesperson said.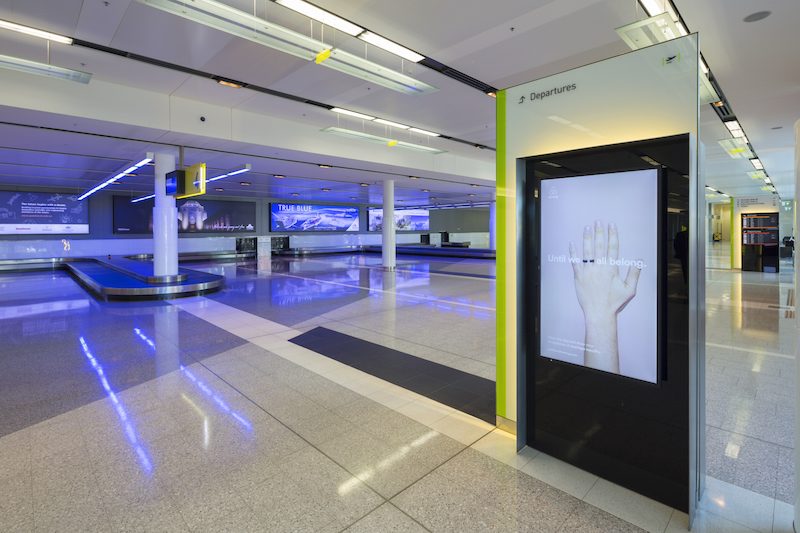 On the ground support of the Until We All Belong campaign has been astronomical, with Australians pledging their support every 30 seconds since the campaign launched on April 3rd.
The affiliated incomplete Acceptance Rings have been popular too, having been sported by prominent Australians including Tanya Plibersek, Sarah Hanson Young, Waleed Aly,  Adam Goodes, Jessica Marais, Jesinta Franklin, Asher Keddie, Matt Moran, Neil Perry and Kylie Kwong.
If you haven't already, pledge your support and order your Acceptance Ring here, and keep an eye out over the weekend to catch the wonderful, wonderful action in Canberra.