A new limited-edition beer called Love² is being launched across Australia, with all proceeds going to the Australian Marriage Equality campaign.
The Good Beer Co. has joined forces with Victorian craft brewers Bright Brewery and the YES campaign to launch the new mid-strength pale ale Love².
The beer is a specially-brewed New World-style 4.4% ABV session Pale Ale. An easy drinking and refreshing blend of sweet pale malt and citrus hops made with all Australian ingredients.
"The name says it all – Love squared. We're stoked that The Good Beer Co and Bright Brewery have got behind a YES vote with this awesome beer!" said Peter Black from the Australian Marriage Equality Campaign.
"We want people to drink responsibly and we also want them to vote responsibly. We hope that once Australia votes to support marriage equality, there'll be plenty of newly-weds washing down their marriage vows with a Love² beer," said James Grugeon, Founder of The Good Beer Co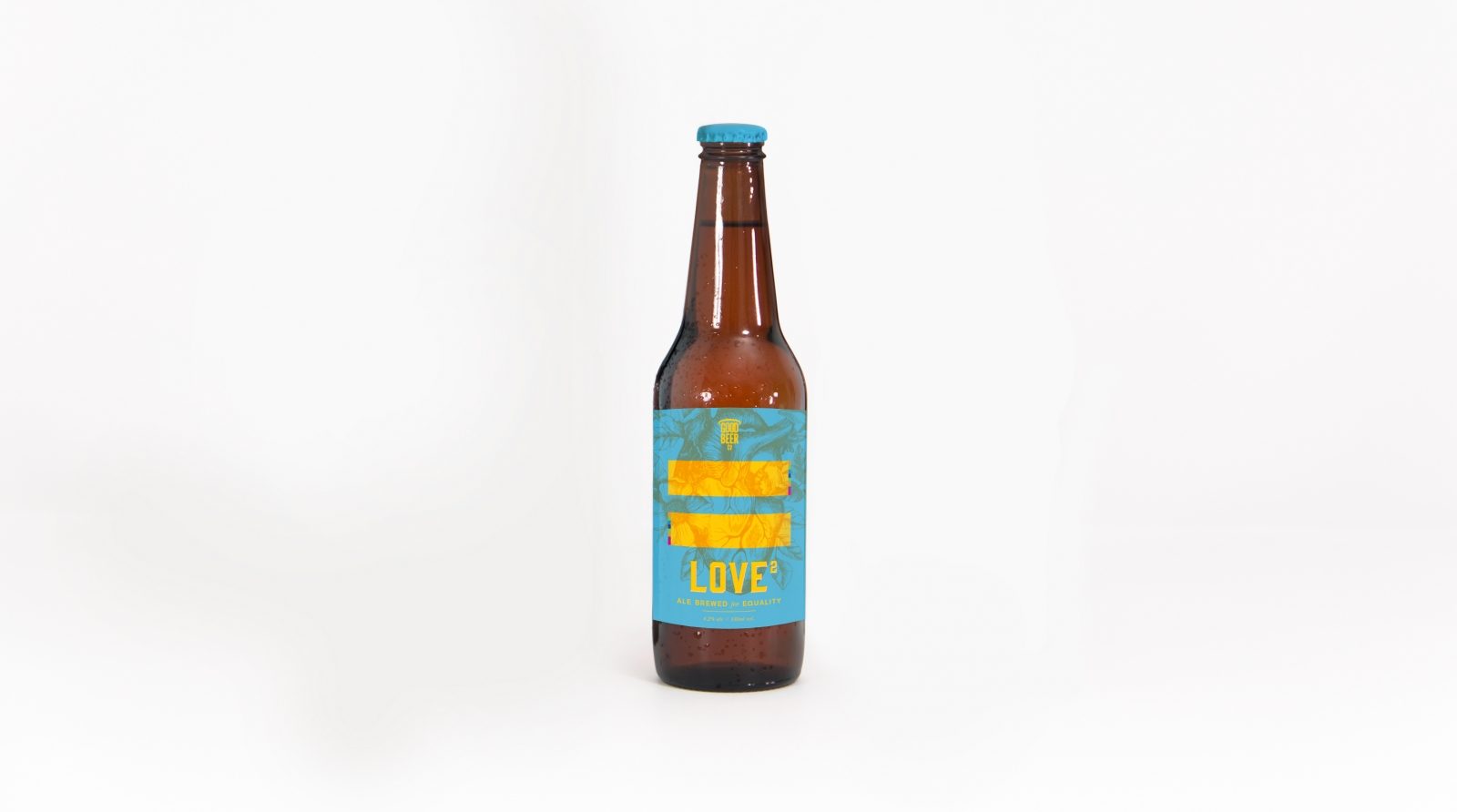 More than 30 groups, including brewers, pubs, bars, venues and craft beer media, are also getting behind the launch.
Love² beer has already launched on tap at Collective Kitchen & Bar at Ann St in Brisbane and at 18 supporting venues in Brisbane, Sydney, Canberra, Melbourne, Adelaide and Perth.
The beer is also on sale online in 50-litre kegs and cartons of 24x330ml bottles at www.thegoodbeerco.com.au/love
The profits from Love² beer will go to the Australian Marriage Equality Campaign to support its work to bring about a YES vote in the postal survey and support the cause of equality for LGBTI communities across Australia.