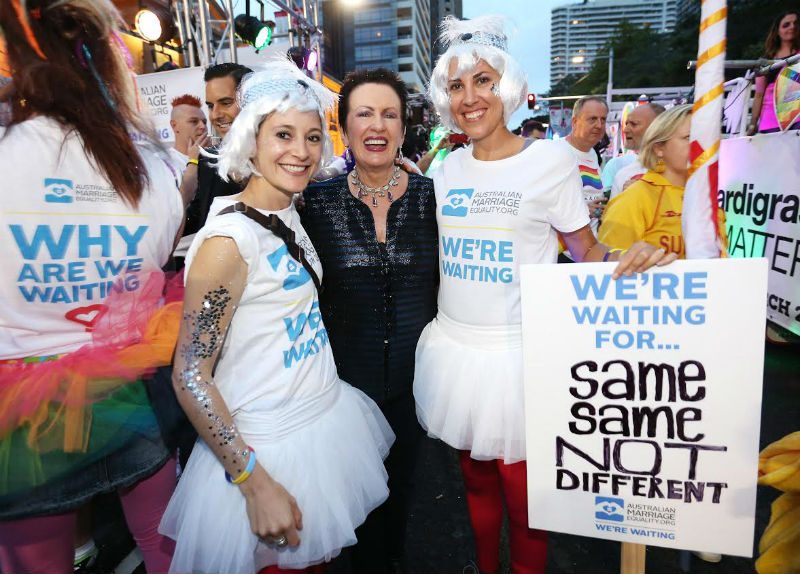 Australian Marriage Equality has a free lease extended thanks to the City of Sydney's accommodation grants program.
Lord Mayor Clover Moore confirmed earlier this week that Australian Marriage Equality will have its current lease for office space and retail space extended until March of next year.
AME has campaigned for marriage equality for the LGBTIQ community for more than 10 years. The organisation focuses on building support for reform across the political, social, professional and religious spectrum.
The City of Sydney's ongoing support is thanks to the accommodation grants program, allowing the City to lease community facilities at no charge.
The Lord Mayor highlighted that Sydney has one of Australia's largest populations of LGBTIQ community members as well as same-sex couples.
"Supporting marriage equality contributes to ensuring equality and human rights in our community. Our commitment to AME and long-standing backing of the marriage equality campaign supports the City's vision for an equitable, diverse and inclusive community."
The City has a history of support for marriage equality. In 2005, the Council endorsed demands for relationship equality and relationship certainty in the LGBTIQ community. In November 2011, the Council requested the Australian Parliament amend the Marriage Act to allow same-sex couples to marry and to ensure that same-sex marriages solemnised overseas are recognised in Australia.
The Lord Mayor said, "At the City, we believe it is important to support and work together with AME to achieve the outcome we all want—for every Australian to be treated equally under the law by being able to marry the person they love in the country we love."
The City has vowed to continue to take steps to support the marriage equality campaign and improve the well-being of LGBTIQ people.