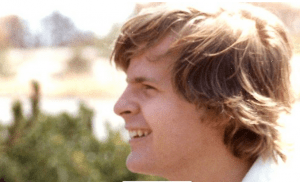 Police suspect that American tourist Scott Johnson, whose body was found at the base of Manly cliff in 1988, was a victim of gay hate crime.
The NSW government have offered a $100,000 reward for information on the death of gay American student Scott Johnson, whose body was found at the bottom of Manly cliffs in 1988.
Johnson's death was initially ruled a suicide but in recent years evidence has come to light that Johnson may have fallen victim to a hate crime as there were a number of gay hate bashing's in the surf-side neighborhood during the late eighties.
It is thought that Scott may have been frequenting a gay beat when he was set upon by his attackers. Police have announced the formation of a new Strike Force (Macnamir) to review the cold case and are hoping that the $100,000 reward may lead to some new information.
Scott's brother and sister (Steve and Rebecca) arrived in Sydney to make a public appeal for further information. Johnson said he was "gratified" that the investigation was being reopened and that the state government was offering a reward.
He commented: "While this is a significant milestone in our quest for justice for Scott, I think it's just the beginning in many ways. I feel we're finally back to where we should have been on December 10, 1988." He finished: "We understand that police need to look at all different scenarios and support them in that effort. But we believe in our hearts that Scott was murdered in a hate crime because he was gay…"