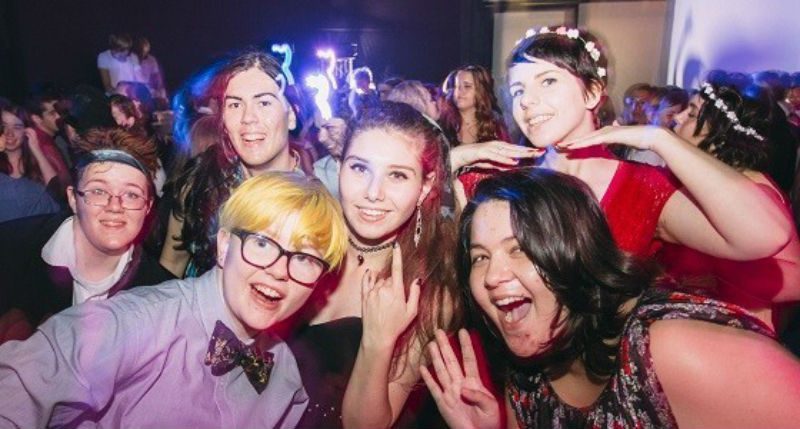 Archbishop Hart is encouraging schools to allow LGBT students to celebrate an essential evening with the partner of their choice.
A Melbourne Archbishop, Denis Hart, has become the unexpected source of support for students wishing to bring a same-sex partner to school formals.
Hart is encouraging schools to be sensitive and respectful to students that want to celebrate an essential evening with any partner they choose to bring.
Hart's statement came after a student at the Academy of Mary Immaculate in Fitzroy started an online petition last year. She was told by the Year 12 coordinator that she would not be allowed to bring her female partner to the formal.
The unnamed student said, "I see no logical, just reason for this ban. The Academy's mission statement emphasises social justice, equality and respect for all people."
After receiving 1,250 signatures and hundreds of comments of support, the school changed its policy on allowing students to bring a female date.
Hart said, "These are often emotional situations, and it's just essential that we always have respect for the dignity of the human being involved."
He added that the policy change has "shown great sensitivity in an unusual scenario."
Sister Mary Moloney, Academy principal, said that the school is progressive and modern and will deal with any issue or concern with an open mind.
She said, "The philosophy of allowing students to choose whomever they wish to accompany them to our school formal will continue."
Minus18, Australia's largest youth-led LGBTI organisation, welcomes the Archbishop's comments but believes there is still more that needs to be done to make formals inclusive—noting that trans and gender diverse students should be allowed to dress in the clothes they prefer.
Member of Minus18, Tim Christodoulou, said, "It's hurtful if you can't bring the partner you want to celebrate this milestone. The result is that sometimes young people disengage from their education. Seeing this progress coming from the Catholic Archbishop is promising, but there's much further to go."