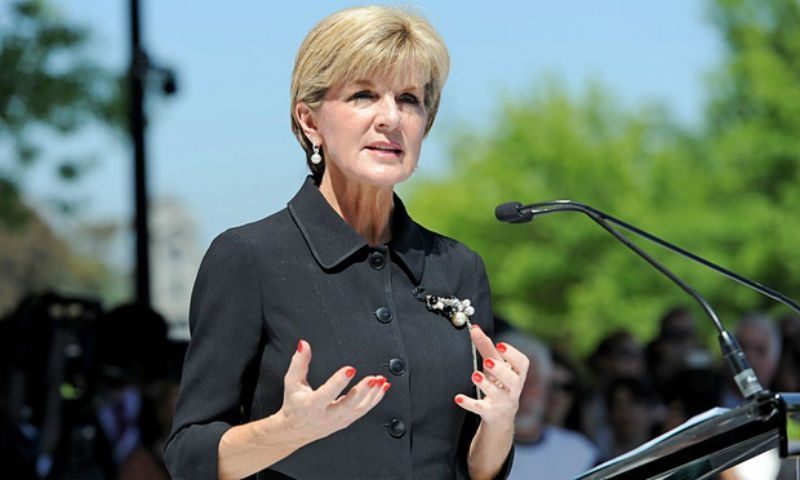 The Australian Foreign Minister, Julie Bishop, has publicly announced her support for marriage equality and supports the proposal for a plebiscite.
Before this week, Bishop's views on marriage equality were kept private with her declining to speak about her stance on the subject. However, she had hinted in the past that she supported the idea of marriage equality.
Bishop stated, "I have absolutely no concerns about it myself, but I know there are a lot of people who are deeply concerned about the issue. That's why I think a plebiscite, where the Australian people get to have a vote on it, on an issue as fundamental as this, that goes to the very composition of our community, the way we feel about each other, how we treat each other. I think the Australian people should have their say."
This announcement falls in line with Prime Minister Malcolm Turnbull's plans to move forward with a plebiscite on marriage equality after the next federal election.
Australian Marriage Equality's Rodney Croome said, "I think her support for marriage equality will be quite significant. It will mean other members of the Liberal Party will be more likely to vote in favour, and I think if it's put to the people, then we'll see more Australians in support of the reform, because of the support of Ms. Bishop. It shows the campaign for equality is working and momentum for reform is unstoppable."
The Opposition still believes that marriage equality needs to be resolved by Parliament. They believe that a plebiscite will be expensive and would lead to the public display of extreme views against marriage equality.
Queensland MP Warren Entsch said it is "encouraging to see more individuals of influence expressing a personal opinion on marriage equality."
However, he also stated, "I'm not sure if her comments are going to change any of my colleagues' views, and I don't believe they were intended to do so." He added, "It also reinforces the need for this issue to be put to a vote by the people as soon as possible."