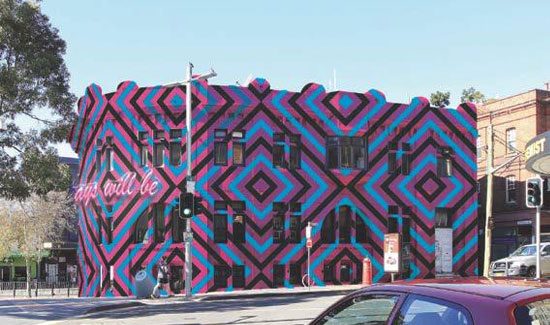 Landmark building at Taylor Square in Sydney's east could soon house a new bike hub to serve the booming bike culture in Sydney.
It has taken many guises of the old T2 nightclub. Various owners have exchanged keys over the years. Many nightclubs including Manacle and temporary community usage of the space and COFA and Reverse Garbage have all called T2 home.
Now the notorious nightclub venue is looking to get a huge makeover. Expressions of interest are being sought from a broad range of tenants to revive the former T2 nightclub building with a new café, bike-related businesses, community workshops and a museum.
The building could soon be home to a new bike hub in favour of Sydney's ever-growing bike culture and a museum celebrating the area's rich heritage.
"Bike hubs exist around the world and we want to create a place for people riding to and from work with places to park their bike and grab a coffee. It will also help tourists and families wanting to hire a bike or people looking for cycle safety lessons," Lord Mayor Clover Moore said.
According to the Lord Mayor, more than 1200 people cycle through Taylor Square on an average weekday.
The building located at 1 – 5 Flinders Street, Darlinghurst comprising of there levels was originally a Commonwealth Bank back in 1915
Aside from supporting the Sydney bike community the proposal also includes cafes, community workshops and a museum which will be a haven for tourists and history buffs alike.  A very far cry for its former Manacle days.