Check out these plans that show how fabulous the shop could be under new management!
Sydney's iconic Bookshop Darlinghurst, has created plans to show how fabulous the shop could be under new management.
With new seating areas within the bookshop, in the rear courtyard and on the footpath, the new space could provide a comfortable meeting place with books, coffee, snacks on the ground floor plus shared office space or gallery upstairs.
Whilst the plans are only ideas at this stage, subject to council approval, they show potential purchasers of the business how it could look in the future.
Les McDonald, founder of the bookshop in 1982 says, "I'm looking for someone to purchase the business, update it and ensure this iconic LGBTI institution goes on for many more years. This important business must continue. It's a great business, which I would like to pass it onto new owners to take forward."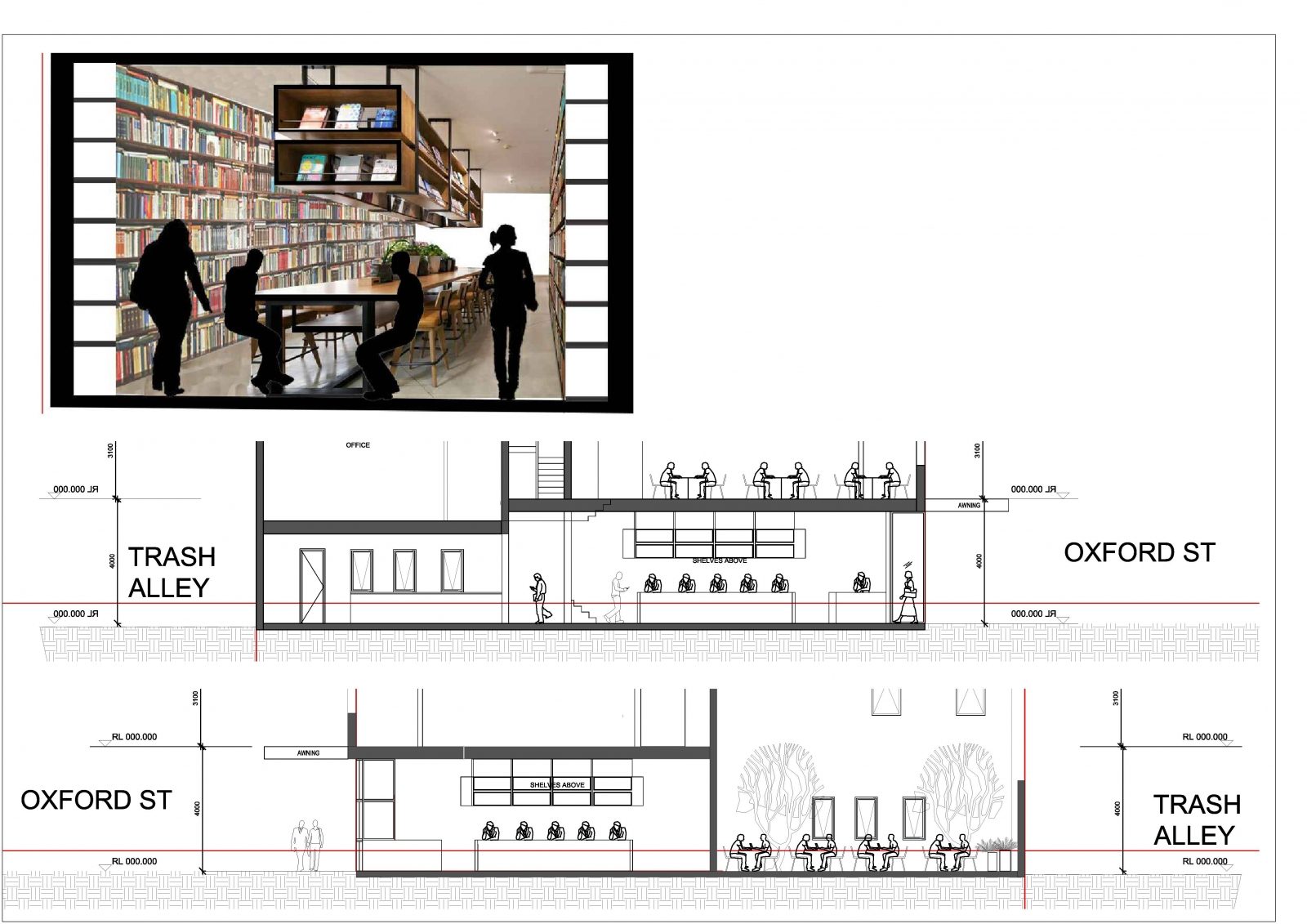 The building owner, Ben Mulcahy, has confirmed that he is happy to provide a long lease to a new tenant.
Any persons or parties interest in purchasing the business can contact via email or phone business owner Les McDonald at lesmac001@gmail.com  or 9331 1103 and accountant Gary Peroy at  garyp@peroys.com.au or 9280 2999.