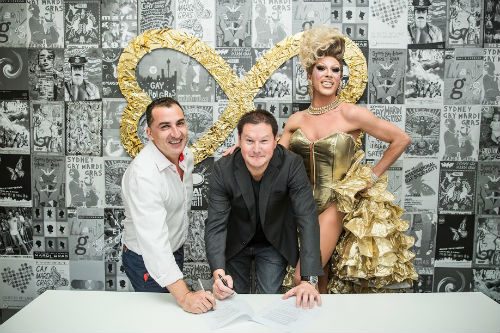 Airbnb

, the world's leading community-driven hospitality company, announced on 15 January its sponsorship as a major partner of the 2015 Sydney Gay and Lesbian Mardi Gras.

Australian Country Manager Sam McDonagh said he was thrilled to be part of such an incredible event, celebrating community, diversity and belonging.
"LGBTQI people around the world have been early adopters of Airbnb, hosting and travelling with pride, so we're thrilled to support a community that has always embraced us," he said.
The partnership, created by Pink Media Group, will encourage the tens of thousands of international and domestic visitors to Sydney during the three-week Festival to book their stay with a local via Airbnb.
"And with Sydney now listed as one of Airbnb's top ten cities in the world, with more than 10,000 local listings, we're well placed as an official accommodation provider for the Festival," Mr McDonagh said.
Sydney Gay & Lesbian Mardi Gras CEO Michael Rolik said the major sponsorship was an exciting, strategic addition to what was shaping up to be the best Festival yet.
"Mardi Gras attracts over 30,000 international visitors plus hundreds of thousands of domestic participants, and for many is an expensive time of the year to find accommodation given the shortage of rooms in Sydney."
The partnership will create capacity providing more accommodation choices and at that same time will make a visit to Mardi Gras more affordable and encourage more visitors to Mardi Gras and Sydney.
"We're thrilled for those for people who can book a gorgeous home or apartment and live like a Sydney local while enjoying the Festival and the best the city has to offer," Mr Rolik said.
Here's just a taste of what the major partnership includes:
An exclusive VIP area at Harbour Party, one of Australia's most iconic day parties, on February 28
A competition to win Airbnb accommodation during the festival and VIP tickets to the official Mardi Gras after party
The most fabulous of all floats in the Mardi Gras parade on Oxford Street on March 7
This new partnership will encourage visitors to Sydney to arrange their accommodation through Airbnb during the Mardi Gras period and beyond, linking directly to Sydney accommodation on airbnb.com from the Mardi Gras website.