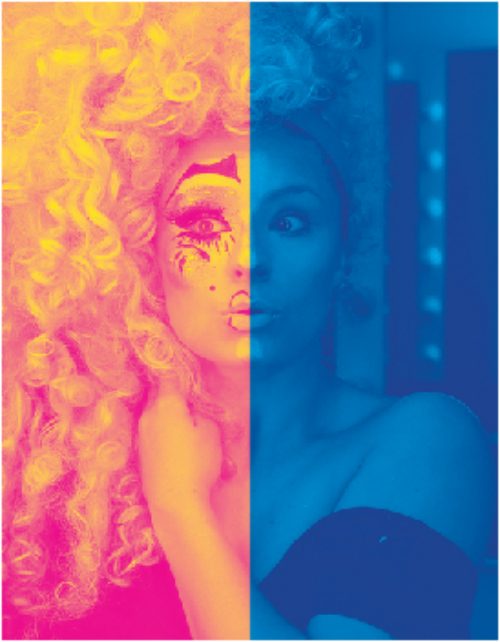 A weekend of LGBTIQ contemporary art and out-of-the-box entertainment!
Day For Night, a weekend of live performance works, is being presented by Performance Space with Sydney Gay and Lesbian Mardi Gras 2015 and Carriageworks. You are invited to immerse yourself in a weekend of live art with the cream of the queer crop – a gathering of artists curated by Jeff Khan and Emma Price scored with leading electronic Stereogamus, one half of which is celebrated dance producer, Paul Mac.
Following the success of the inaugural Day for Night, Performance Space is throwing down, raising the bar, and bringing their A-game with a bigger and better Day for Night in 2015. The evening begins with a colossal dance party at the centre of Carriageworks, where the Day for Night artists will present works that mutate to stretch across the entire weekend. As the artists crawl out from the fabulous underbelly of the dance party, the space becomes a free exhibition of live performance by Australia's foremost queer art heavyweights.
Exploring queer space and time through an exhilarating collision of live bodies, you're invited to join the party, then return the next day to experience the works in a whole new (day)light.
Day for Night lets you dance, sweat, and become acquainted with an awe-inspiring line up of artists: Techa Noble (The Kingpins), high-drag burlesque beauty Emma Maye Gibson aka Betty Grumble, durational performance artist White Drummer, vogue-ing diva Bhenji Ra, Melbourne dance sweetheart Matthew Day, and internationally renowned visual artist Nell.
Artistic Director of Performance and co-Day for Night curator Jeff Khan reflects on the method behind the queer-ness, "Performance Space has a long history of nurturing and developing queer artists, and a commitment to ensuring the presence of strong queer voices within the contemporary art landscape in Australia. Day for Night is a unique opportunity to further this commitment while pushing curatorial boundaries and creating new ways for audiences to experience contemporary art.
The live performance weekend that is Day for Night blurs the line between queer art and queer culture – by creating an exhibition that's also a dance party, we're exploring where our ideas about queer culture come from and how they can be re-shaped and re-imagined. We are thrilled to be joining forces with Emma Price, one of the foremost queer artists and curators in Australia, and Stereogamous, creators of queer communities on an immense scale, for the 2015 incarnation of this project."
Part performance art throwdown, part T-dance, Day for Night is an experience of contemporary art that remains unique to the curatorial genius of Performance Space; delivering ingenuity, high calibre performance works, and gay abandon right to the heart of the 2015 Mardi Gras Festival.
Day For Night
Party Date: Friday 20 February, from 8 pm
Exhibition Date: Saturday 21-Sunday 22 February, 12 pm- 8 pm
Location: Performance Space at Carriageworks, 245 Wilson St, Eveleigh, NSW
Cost: Exhibition is FREE; Party $35
Buy tickets here or call 1300 723 038.
For more information, visit www.performancespace.com.au/dayfornight2015.