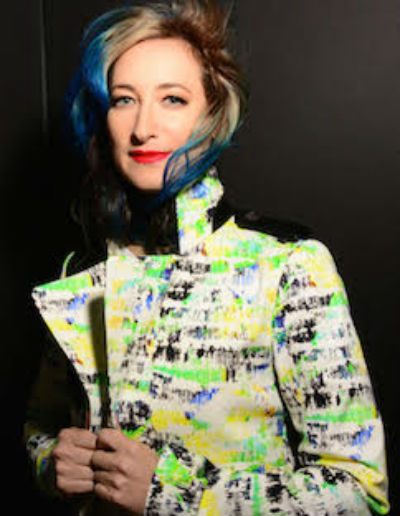 Get ready for Valentine's Day at Joe's Pub with an evening of glitter and sequins.
New York's favourite bisexual songstress plans a gorgeous love-themed show on February 10 at iconic music and cabaret venue Joe's Pub.
It's also one of Sage's favourite venues for performing life, so you're bound to enjoy an excellent show as the prolific singer-songwriter, known for her theatricality, romances her fans.
The award-winning Sage (she is the recipient of numerous gongs, including the Outstanding Producer accolade at the OUTmusic Awards) has toured internationally and shared stages with Sarah McLachlan, Judy Collins, and Ani DiFranco.
The cozy but dazzling evening will showcase Sage and her band, The Sequins (featuring drummer Andy Mac and cellist Ward Williams) as well as other guest performers to be announced in the coming weeks.
With a treasure chest of lush and artfully composed new material, her expertise on strings and keyboard, and her trademark pattern, Sage is poised to delight her many LGBT fans.
What: RACHAEL SAGE AND THE SEQUINS – VALENTINE'S DAY SHOW
When: Tuesday, February 10th, 2015
Where: Joe's Pub – 425 Lafayette St., New York, NY, (212) 967-7555
Tickets: $14, Doors at 6 pm, Show at 7 pm