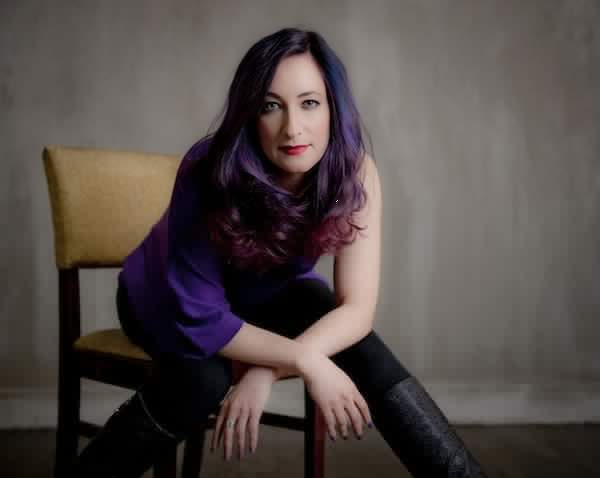 The prolific, award-winning folk-pop musician, reflects on her longstanding career, her tenth album and being herself.
"I'm more apt to just let it go. I'm less desperate to be perfect," says Rachael Sage while reflecting on her longtime music career. "Maybe that's just a sign of getting older," she teases. But with age, comes true beauty and fortitude for this Jill of all trades, who's taken to the stage with the likes of Sarah McLachlan and Judy Collins. She is a trained dancer, actor, poet and visual artist, as well as a record label owner, producer and empowering singer and songwriter. She recently released her tenth studio album, a milestone for anyone in the biz, but for Sage, a swinging door of transition. After an amicable breakup, her spiritual journey returned to square one.
Much like when Sage first started writing music as a teen, her latest album, Haunted By You is a passionate hunt for self-expression. "I want unbridled passion in my work, my life, my friends, my creative adventures, and I don't want to have to apologize for wanting any of that." Where in the past, Sage relied on the piano to guide her through her explorations in music, she picked up a guitar for this album, a decision she says helped her become more honest. And in many ways, Haunted By You is not only a striking reaffirmation of the groundwork in Sage's life but a reminder that our self-work is never complete.
"I absolutely love [making music] and I feel the most myself when it consumes me completely. I suppose I was living in a kind of self-imposed silence, in an effort to balance aspects of my relationship…I'd like to think this is an album where I learned that real love means you don't have to hold anything back, out of fear of deference."
Growing up, Sage was the kind of girl who wanted to approach music with her uniqueness—offering a skewed angle, not necessarily in pursuit to make "hits." Her father played doo-wap at home, and her mother introduced her to Broadway show tunes. A long list of influences, musically, artistically and otherwise, can be best summed up as eclectic and trailblazing: the likes of the Beatles, David Bowie, Prince, George Gershwin and Billy Joel. She admired Sandra Bernhard and Joan Rivers and was enamoured by Shakespeare—her favourite poet, who has inspired many of the lyrical themes in her music. By high school, she was caught up in the emotions of Carole King, Suzanne Vega, Laura Nyro and Sinead O'Conner. She was into music, art, and poetry, but Sage also loved to dance.
"I was a professional dancer before I was a working musician and studying at The School of American Ballet and dancing with the New York City Ballet." Listening to, and finding respect in the precision of classical music, Sage was inspired by the magic of artistic storytelling. From age five, she was sure she was going to be a successful singer; after all, she had been playing the piano since three. She took up acting in college at Stanford University where she studied with playwright and performer Anna Deavere Smith. Collectively, her experiences with growing up in the arts, still serve as the bones for her songwriting, which she explains are done so with essential observance.
Though many moments have paved Sage's musical path, there have been a few standout events, like opening for Ani DiFranco, who asked Sage to support her act after hearing "Sister song," which Sage wrote for DiFranco. "So they said it was the year of women / I believe it was the year of sex / Maybe that'll be the year of the human / Maybe that would be a bit complex." Sage also performed that same song for the NYC Lilith Fair Contest audition in 1999—and won her first spot at Lilith Fair on the Village Stage. She was the 2001 recipient of the Grand Prize for the John Lennon Songwriting Contest, and she's toured with rock 'n' roll legends Eric Burdon and The Animals. She is a five-time winner of the OUTMusic Awards.
"Even before all those opportunities, I had been making hundreds of demos since I was a teenager and entering songwriting contests every step of the way." Her first big win was with the ASCAP Pop Songwriting Contest, of which Tony Visconti, who produced David Bowie, was a judge. It was a moment that connected Sage with one of her early singing idols, and gave her the motivation to produce her first record in 1996, Morbid Romantic. But she isn't the kind of musician who maps her successes by the award wins, and would rather look at her career as an artist in a more modest fashion.
Rachael Sage is a musician who falls colourfully into a group of independent women artists who have found profound truth in their own songwriting. "I remember hearing Tracy Chapman for the first time, singing "Fast Car" on TV. It was refreshing and seemed totally new." Only, it was artists like Joni Mitchell, Janis Ian and Joan Armatrading who had been paving the way long before, and because of their resilience, influenced female singers through future generations to take the lead where the trail left off, especially in regard to genderless affirmations of empowerment through music.
"For me, being independent was always a mindset above all, even ahead of being on an indie label or DIY," says Sage. Though she had been offered a major label deal in her mid-20s, she declined in pursuit of investing in her own label, MPress Records, in the same year she released her debut EP, where she's designed much of the graphic art for her albums throughout the years, as well as day-to-day art for the label. "Whether I turn to piano or canvas, it's the same spark of imagination," she says.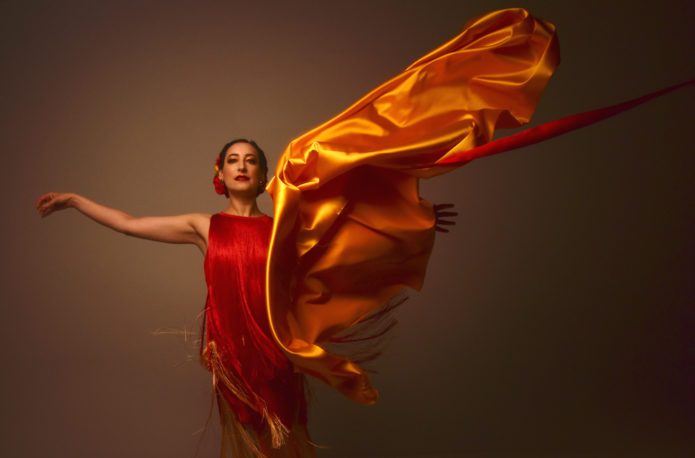 Capturing that continual path of self-discovery through and in people and events that have had faith in her talents, she has been given many open doors and can only think to keep giving back. "Lilith Fair did that for me," she credits. "And I resolved after that to always open any door I could for an emerging artist whose work genuinely blew me away, regardless of gender."
As an artist who has been out most of her adult life, Sage admits that she comes from a sheltered bubble. "My parents always had gay friends…I can't really remember a time when I didn't already know what the word meant, as far as two men being 'together.'" Many of her teachers who brought her into the world of art and music were gay. And even as a little girl, she knew the same went for her favourite artists, Keith Haring and Andy Warhol. "They were my heroes, literally! So I never even thought for one moment that there was anything wrong with homosexuality." And Sage's own art, which recently had several shows in NYC at Thing Gallery, and an event presented by RawArtists.org, is frequently posted on her website.
Still, where gay men were present in Sage's upbringing, lesbians were a rare find. When Sage came out to her parents in her mid-20s, she told them she was bisexual, which she figured would confuse them since bisexuality was still an uncharted concept. "I never thought they'd reject me or think any less of me though." They were shocked, but they still loved and accepted her. The refuge and acceptance of the New York art scene though, didn't prepare Sage for the extreme anti-LGBT protesting she's witnessed through the years, even at Pride shows she's played.
Sage, who advocates that there's always more work to be done, has ventured deeply into conservative pockets of the U.S. where the progressive, diverse understanding she grew up on can be difficult to locate. But she's even more determined to show oppositionists who she is, and how being 'gay' is in fact, not the sole feature that makes up who she is. "I'll be that LGBT, Jewish, quirky, NYC chick they meet and get to know beyond the surface, through music…I like to hold up a mirror, so people see a bit of themselves and in doing that, hopefully, I can break through some of that fear, even just a little bit."
Add one more to that list: Sage is also quite brave, serving as a musical ambassador surrounding the topic of bisexuality, woman empowerment, and inner strength. "As someone who writes about my full range of life experience, including having loved both men and women, I don't really have much of a choice!"
It is her audience who will appreciate that standpoint the most. "There is great strength in sharing: sharing resources, sharing anecdotes, sharing experiences…Be a leader however you can and that energy will come back to you!" Coming from the woman who believes art can save your life, combining her art, her presence, poise, and wit is in actuality, perfect harmony. (rachaelsage.com)