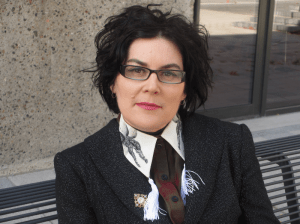 Verbatim theatre transforms words into emotions that remain in our spirits.
From the brilliant mind of Alana Valentine, Australia's most well known verbatim playwright, comes a new complex relationship drama, Ladies Day. Using the method of verbatim theatre, the process of creating performances using interviews, Valentine has produced an impressive list of works and won multiple awards. Most notably, Valentine won three AWGIE awards in 2013, including the Inaugural David Williamson Award for Excellence in Writing for the Australian Theatre. As well as has had an impressive resume, Valentine's productions Parramatta Girls and Shafana and Aunt Sarrinah both appear on the New South Wales Schools' Syllabus for Drama and English.
Due to her chosen method of writing, Alana spent months researching and interviewing individuals from the Broome, WA LGBTQ community before crafting Ladies Day into the play that it is today.
Combining the interviews, research, and her talent for writing, Ladies Day is a drama that tells the story of a brutal act of violence during Ladies Day at the Broome races. The juxtaposition of the festive nature and violent act stands to remind the audience that life is not as glamorous as it might appear on the surface. In its entirety, Ladies Day is a story about hope, revenge, love, and isolation.
Conducting the interviews around Broome allowed Alana to experience different settings. Accompanying one of her interview subjects to the VIP bar at the Broome racetracks allowed Alana to experience the tracks in an entirely new way.  During her time at the racetracks, Alana learned about her interview subject's past and how alienation and discrimination started early in his life.
Meeting with multiple men allowed her to collect multiple stories and viewpoints. When describing the men's willingness to share stories of their lives, Alana says, "What I love about meeting these men is the easy way in which we picked up a common conversation, the generous way they disclose themselves, the familiarity of their issues, the similarity of their concerns" but adds that "under the surface is a wariness, an awareness of vulnerability perhaps, or a consciousness about not censoring or limiting themselves…"
Although Alana used the experiences of these men to form Ladies Day she faced the task of putting herself into the story.
She says, "What these men demanded of me as a writer was that I go well and truly beyond the role of chronicler of other people's stories."  Not wanting to reveal too much about the play, Alana describes what she wants to achieve with this play, saying that she has tried to write "a play about the nature of truth and its relationship to storytelling, a play which reflects on all my work as a verbatim-inspired, authenticity loving artist but concedes power to the magical, fictional, self-delusional nature of the stories we tell ourselves and others."
Ladies Day will be presented in association with Sydney Gay and Lesbian Mardi Gras at Griffin Theatre Company.